Buying property with a tenant in situ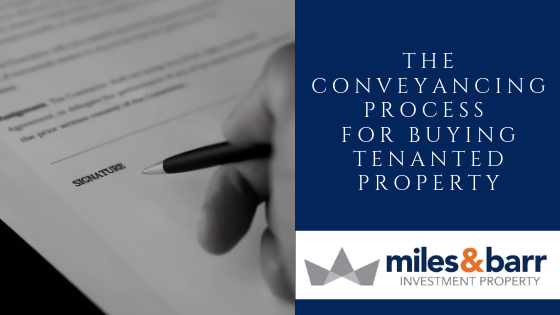 If you decide to go ahead and buy a tenanted property, on the basis that the tenant will remain in occupation under the existing tenancy, there are a few more things in addition to the normal conveyancing procedure your solicitor will need to take care of to ensure a smooth handover.
You should choose a conveyancer who has experience of dealing with these purchases. Although the general conveyancing work for the title transfer will be the same as for any other purchase, some additional work will be required. This extra work usually costs approximately an extra £100 +VAT
Here's a list of the extra information required for buying with a tenant in situ:
A copy of the tenancy agreement
Information about the tenancy and the tenant
Confirmation that rent payments are up-to-date
Information about deposits paid by the tenant and who is holding this deposit
Details of the people occupying the property, in case any adults other than the tenants named in the agreement are in occupation
Enquiries will be made as to whether the seller or the tenant have served any notices
Verification on whether any electrical equipment, furniture and other items on the property belong to the seller and are being included in the sale or are the tenant's own property
Handing over the tenancy on completion of property purchase
On a purchase of a property with vacant possession once completion takes place the process is finalised. When buying with tenant in situ there are a couple of other steps that need to take place:
Completion on the property purchase
This is usually arranged to take place on a rent payment date, so there will be no need for the rental income to be apportioned between the seller and the buyer. If completion takes place on a different day, arrangements can be made for the buyer to be credited with the rent for the period from the completion date to the next rent payment date (assuming the tenant had paid rent in advance.)
Notifying the tenant
After completion, the tenant should be notified of the change of landlord and of any new arrangements for future rent payments. When there is no change of letting agency, buyers are advised to make sure the agency properly records the handover.
Transfer of deposit
Your solicitor will also discuss arrangements for the transfer of any tenant's deposit. The exact way this is done will depend upon who is currently holding the money, as there are three different schemes for such deposits. The buyer will need to be sure that when the tenancy ends, he can obtain payment of any arrears of rent or cleaning and repair costs out of this deposit. Learn more about deposit protection schemes here…
Changeover of rent payments
When the rent is currently being collected by a letting agency and the buyer decides to retain their services, no change in payment arrangement need be made. Otherwise the buyer's conveyancing solicitor will obtain a letter of authority from the seller requesting the tenant to pay rent in future to the buyer. Learn more about property management here…
To receive updates on the latest tenanted properties coming to market join our Investor club
Are you looking to sell or rent your property? Get Your Free Valuation in Seconds