Do you need help with your mortgage? Find out all you need to know in our mortgage advice section. Miles and Barr work with Mortgage Advice Bureau to provide you with expert mortgage and protection advice.
Whether you are a first time buyer or have experience in moving house you are going to need your finances in place to ensure the process is smooth.
We can help you remortgage your current property and provide you with information on all of your non-standard purchase types, from buy to let to new builds and self builds.
Your home may be repossessed if you do not keep up repayments on your mortgage.
There will be a fee for mortgage advice. The actual amount you pay will depend upon your circumstances. The fee is up to 1% but a typical fee is 0.3% of the amount borrowed.
Mortgage Advice Bureau is a trading name of Mortgage Advice 4 U Limited which is an appointed representative of Mortgage Advice Bureau Limited and Mortgage Advice Bureau (Derby) Limited which are authorised and regulated by the Financial Conduct Authority. Mortgage Advice 4 U Limited, Innovation House Innovation Way, Discovery Park, Sandwich, United Kingdom, CT13 9FF Number: 10785015.
You should understand the importance of protection, for you and your family, and what kind of financial support you could be entitled to should the unthinkable happen.
Find out every step of your appointment journey you will follow if you choose to seek mortgage advice from any of our experienced advisers.
Finally, read through our frequently asked questions, this may save you and us time in your appointments or phone calls, but of course, we are always happy to explain anything in more detail. See our testimonials, they speak for themselves.
Are you looking to sell or rent your property? Get in touch with us
Meet our managed, proven workforce
We build long standing relationships, give honest advice and excellent customer service.
Sam Henley
Agent
Local Office:
01304 626448
|
Email Directly
I chose to work in the financial services industry because I enjoy being part of team that provides support to people who are using all forms of the service to finance their property needs.
The atmosphere in the team is always great and is one of the many things that makes working for Miles & Barr enjoyable.
Outside of work I spend a lot of time playing and coaching squash. Within my coaching I work with all age groups from beginner to county level. I also enjoy watching and playing football.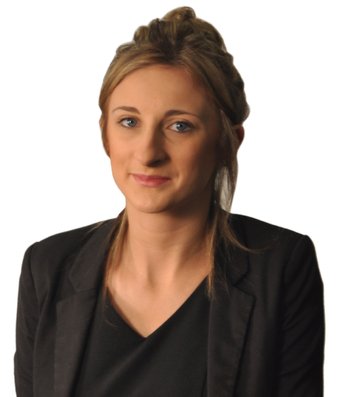 Grace Maxted
Agent
Local Office:
01304 626448
|
Email Directly
Property is always something I have been interested in so working in this industry was an easy choice for me. I first started working for Miles & Barr in 2014 as an administrator in the Deal Branch then moved to Financial Services in 2016 where I am now part of the team at Discovery Park dealing with mortgage compliance which I am really dedicated to.
I enjoy working for Miles & Barr because there is always a great atmosphere whatever branch you go to and you feel like you're part of one big family.
Out of work I enjoy playing squash at least once a week, spending time with friends and family and taking my dog on walks.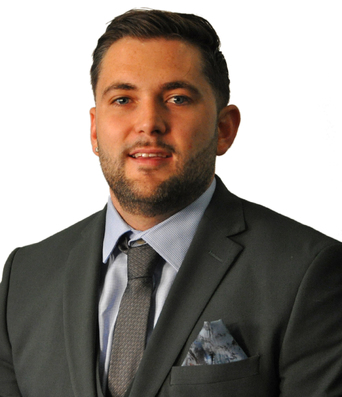 Gary Jenner
Agent
Local Office:
01303 255335
|
Email Directly
I am passionate about helping people and my job is rewarding when the right product is recommended to customers to help them to save money.
Everything we do is as a team, we celebrate success together and provide support for each other when it is needed.
I love football and support Manchester United, in my spare time I coach a local youth football team. I also have two dogs and I am currently renovating my house.
Neil Buckley
Agent
Local Office:
01227 277254
|
Email Directly
I started working as mortgage adviser in 2006, working for Nationwide Building Society. I began as a customer adviser and it was the next step in terms of career progression there.
I love helping people purchase their home, especially first time buyers and I like to explain to them how a mortgage works. Equally, I love making sure I look after them now in the future, if fully fit or unwell.
I play in various bands as a bassist, which takes up most of my spare time.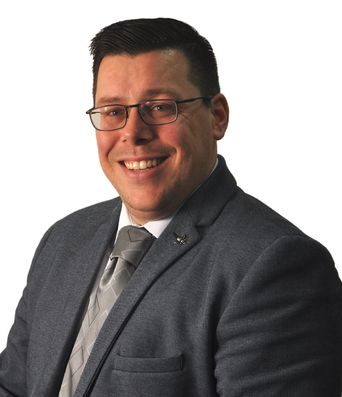 Ben Churchill
Agent
Local Office:
01304 626448
|
Email Directly
My career has always been front of house sales, but I became interested in the admin and invoicing aspect of the role. I looked at how I could do this career wise and opted for financial services as it involved working with numbers and customer interaction, both of which I really enjoy.
I had been working in the banking sector since 2002 and decided I wanted a different challenge, which Miles & Barr offered. My role is quite varied within the team, I'm set projects to help improve our service to customers. This is challenging but rewarding as I love helping our customers to save money! The team within financial services are very professional and efficient but they still have a lot of fun and not a day passes without an office full of laughter! It is a lovely environment to work in.
Away from work I am a father or two sons and I have become involved with their scout group. We go camping, it is great fun and gets us all out the house. When not scouting we play football and xbox, so we don't get much homework done!
Aggi Christou
Agent
Local Office:
01843 570500
|
Email Directly
I have always been interested in all aspects of property from a young age. I didn't want to travel to London for work, but want a company with that sort of quality feel to it, which we have.
The company is ever growing but it's great that it doesn't lose its family feel so I think working for Miles & Barr is ideal for me.
In my spare time I enjoy holidays and travelling.
Frequently Asked Question's
Have a read through our FAQs, you may find the answer to what you're looking for quicker than you think.
What is a fixed rate mortgage?
The interest rate stays the same for a set period of time in a fixed rate mortgage, meaning your repayments will stay the same each month during the set period even if there are changes in the Bank of England base rate or your lender's standard variable rate. A fix rate mortgage term commonly lasts two to five years but it can be longer than this. Once the period has ended your lender usually automatically transfers you onto its standard variable rate. Our expert advisors can inform you on the best option suited to your requirements.
What is a tracker mortgage?
This is a type of variable rate mortgage. The rate of interest tracks the Bank of England's base rate at a set margin at percentage above or below it. Deals for tracker mortgages can last for a short amount of time as a year or as long as the loan's lifespan. When your tracker deal ends your lender usually automatically transfers you onto its standard variable rate, which will probably have a higher rate of interest. Our expert advisors can inform you on the best option suited to your requirements.
What is a standard variable rate mortgage?
This is a type of variable rate mortgage. A standard variable rate is a lender's default rate with no deals or discounts. It can be a risk to stay on a lender's standard variable rate as they can raise or lower their rate at any time. They tend to be influenced by changes in the Bank of England's base rate. A lender can sometimes decide to change their rate while the base rate remains unchanged. If you are working to a tight budget and are hopeful of your standard variable rate remaining low you could find yourself in a vulnerable position. It is worth trying to remortgage if this is the case to get onto a fixed rate deal as they are offer more stability. Our expert advisors can inform you on the best option suited to your requirements.
When will interest rates increase?
There is no way to predict with complete certainty when interest rates will rise as there aren't any rules about when it can happen. You should be sure that if you're on a tracker, discount or other variable rate mortgage that you would not be struggling to afford repayments if rates increased by 2%. This is an unlikely rise over a short period but it can happen. An example of this happening would be Black Wednesday back in 1992 where the Chancellor increased rates by 2% in a day and then another 3% shortly after. Although this is an extreme example it is proof that movements in rates are unpredictable. Our expert advisors can inform you on the best option suited to your requirements and how you may be affected by changes in interest rates.