Thinking of buying a property? We have a wealth of information that can help give you a better understanding of anything you might want to know during the process.
Whether you're experienced in buying homes or a first time buyer, our step-by-step buyers guide will tell you everything you need to know along every step of the process. See our relocating section, it can help you to make a decision on whether to move into or away from the area.
If you are seeking help with your finances, have a read of our mortgage advice section and if you can't find exactly what you want to know or want something explained in more detail, you can book an appointment with one of our experienced advisers.
With any property purchase you are going to need to understand the importance of conveyancing and the success of your purchase can often depend on it. Read more in our conveyancing section and find out all you need to know.
We welcome you to join our investors club, something we are proud to offer to our clients.
Finally, read through our frequently asked questions, this may save you and us time in your appointments or phone calls, but of course, we are always happy to explain anything in more detail. See our testimonials, they speak for themselves.
Are you looking to sell or rent your property? Get Your Free Valuation in Seconds
Meet our managed, proven workforce
We build long standing relationships, give honest advice and excellent customer service.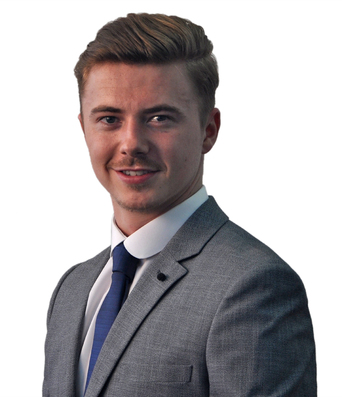 Alex Munn
Agent
Local Office:
01843 570500
|
Email Directly
Property and history in the local area have always been very interesting to me, so when the opportunity came up to work for Miles & Barr it was an obvious choice.
I love the way that Miles & Barr is a local company, formed by young men who are still heavily involved in the business to this date.
I play and watch many sports, football especially and I love spending time with my dog, we always go out on walks.
Anne-Marie Wild
Agent
Local Office:
01843 570500
|
Email Directly
The property market is something I have always enjoyed working in. There are so many different homes we get to work with and it's great to see them.
I've been working for Miles & Barr for some time now and I really like the way you are treated, you're not just a number in an office. The directors and managers make you feel valued.
In my spare time I socialise with my friends and spend time with my family.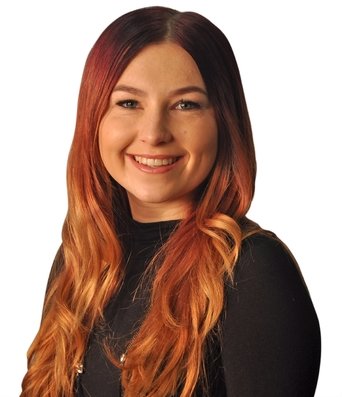 Amber Goldney
Agent
Local Office:
01304 626444
|
Email Directly
What I like about working with Miles & Barr is that they never take their eye off the ball. Everyone is constantly thinking of new and better ideas for the team.
I like to attend as many music events as I can, whether they are local or in other countries.
Alan Herman
Agent
Local Office:
01843 888444
|
Email Directly
I was approached by the directors to work for Miles & Barr and I took the opportunity they offered me.
I love working for Miles & Barr because all the people are lovely. We have a great, friendly atmosphere in the Broadstairs office.
In my spare time I like to travel.
Frequently Asked Question's
Have a read through our FAQs, you may find the answer to what you're looking for quicker than you think.
Will you accompany the viewings?
We will accompany all viewings unless we are instructed not to do so. We will meet you at the property you are wanting to view to ensure any questions you have are answered immediately and provide you with advice when required. Our opening hours are 08:00-18:00 Monday to Friday, 08:00-17:30 on Saturdays and 10:00-16:00 on Sundays, so we are flexible for viewings that suit you.
When do I arrange my mortgage?
An agreement in principle (AIP) will provisionally inform you on how much you are entitled to borrow.
The agreement in principle can be arranged with our mortgage advisor, all of our offices have a financial advisor with plenty of experience, making the process as relaxed as possible for you. Get in touch with your local office to find out more.
You will be in a strong position if you've established proof of finance at the earliest stage possible, when you make an offer you will have proof to the both the agent and seller of your AIP.
It is worth knowing that a agreement in principle gives no guarantees as they are subject to survey and your application will still be need to meet the necessary credit and lender requirements.
What legal proceedings are involved once a sale is agreed?
When a sale has been agreed a conveyancing solicitor will be required to deal with the legal proceedings. It is essential that the chosen solicitor is trustworthy, another reason why we strongly advise you choosing our recommended firm. When the solicitor's details have been received from both parties the sale is confirmed in writing. Miles & Barr will keep you updated throughout the entire process.
When do I instruct my solicitor?
At Miles & Barr we recommend you use our chosen firm of local solicitors. They have expert knowledge and experience in our areas of operation. Providing you choose to use our recommended solicitors, we will instruct them when you have an offer agreed. Giving you one less thing to think about.
How long is the process of exchanging contracts?
Four to 12 weeks is an average timespan for the exchange of contracts but there are factors that make it impossible to say exactly how long it will take. Miles & Barr aim to match your timespan with the prospective seller. Instructing the solicitor and mortgage provider at the earliest time possible can speed up the process.
How will my chosen surveyor gain access to the property?
If you select our recommended solicitors, we will instruct them when the time is right to survey the property. If you choose another firm you will be required to provide them with our details and from there we will make access arrangements for them and confirm them to you.