Birchington estate agents
We take the stress out of selling and letting property
Whether you're selling for the first time or adding another property to your portfolio, we make selling and letting easy.
For over a decade, we've helped sellers and landlords in Birchington find the perfect buyers and tenants for their property.
So, if you have a property in Birchington, get in touch.
Our services
Free expert property valuations
A fully managed sale including frequent communication, so you're always aware of how it's progressing
Flexible lettings packages for landlords including comprehensive property management
ARLA registered lettings agent, so you know you and your property are in safe hands
Birchington's exclusive Relocation Agent Network estate agent - we're the only recommended agent to help buyers move into the area
Conveyancing services are available
Discreet marketing if you need total discretion or are interested in speculatively putting your property on the market
Award-winning customer service. Don't just take our word, read our customers' unfiltered feedback on ESTAS
Our bigger team means we're dedicated to you
Our team of Sales & Letting agents are bigger than most others on the high street, yet you will still receive a service that is truly personal and professional because we are an independently owned East Kent business. We maximise every opportunity to sell, let or find you a home which includes conducting viewings on Saturdays and making sure we're readily available to answer questions.
Tailored services for landlords
No two properties are the same and how you manage them varies too. Whether you need help to find new tenants or want us to manage your property, we are here to help.
If we manage your property, we handle everything from drafting bespoke tenancy agreements and inventory to collecting rent, handling deposits and even offering financial services and protection insurances should you wish to start or renew a policy or mortgage.
We're also a fully accredited member of ARLA (Association of Residential Lettings Agents) so you can be assured we provide a high-quality service.
Professional photography
Photography is key in creating an eye-catching property advert and we have an in-house team of expert photographers. We also capture every home in Matterport, which provides a 3-D walkthrough experience.
Not only does this stop people in their tracks, but it also gives potential buyers and tenants an accurate overview of your property. This helps you get more viewings from the right people.
Advertising in all the places buyers and tenants are looking
An eye-catching property advert is the first step to getting your home noticed by buyers and tenants and we will list your property on all the major property portals including Rightmove, Zoopla, On the Market, and our own website too.
Selling your local area as well as your property
As part of your advertising material, we've created location information guides. Each of these guides contains details on your local area, including schools, transport links, healthcare, local services, and facilities. This gives buyers all the information they need to decide if your postcode is the place for them.
Discreet marketing services for those who need it
If you're considering selling your property but only in the most specific circumstances, our discreet marketing takes the pressure off you to move. We make sure all potential buyers are fully informed of your situation, helping you find the perfect buyer in a way that suits you.
We also offer this service to sellers who require absolute discretion. Just let us know your circumstances and we're happy to help.
Birchington's exclusive Relocation Agent Network member
We are Birchington's exclusive Relocation Agent Network member. This means that we're the only agent able to help buyers from outside of the area find their perfect property. So alongside advertising on popular property websites, your property is also advertised on the Relocation Agent Network website.
Get your free property valuation
Request a call back to arrange an appointment for a detailed in-person valuation. Our Valuers are experts in your area, and they are happy to come around to provide a free and accurate valuation.
Estate Agents & Letting Agents In Birchington team
We build long standing relationships, give honest advice and excellent customer service.
Jack Basson
Agent
Local Office:
01843 888444
|
Email Directly
I've been working for Miles & Barr for some time now and I love the environment in the office. Everybody is more than happy to go the extra mile for you.
We're always busy here in the Broadstairs office, so there is always something to do.
I like to travel, keep fit by going to the gym and spending time on the beach.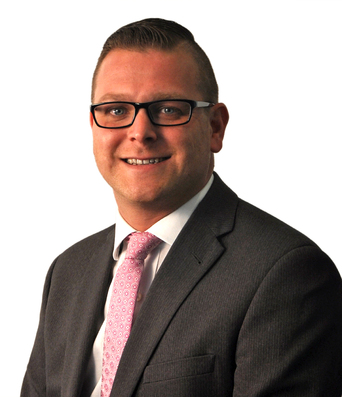 Matt Brisley
Agent
Local Office:
01843 836655
|
Email Directly
I did my work experience in estate agency when I was 14 and loved the whole buzz of the job. The feeling you get when you deal with a client from start to finish and manage to find them their dream home is really rewarding. I also enjoy dealing with people and no two days are the same. Working with a great team of like-minded people makes it a pleasure.
The comradery and like-mindedness of the staff within our office is what I like about working for Miles & Barr. Everyone is extremely driven to succeed and committed to meet the need of our clients. The company has great incentives for those who want to progress within their career and will very much push staff to work their way up the ladder. The in-house training is first-rate and means there is consistency throughout the quality of service from all of the staff.
I'm married with three children and in my spare time I like fishing, shooting and spending time with my family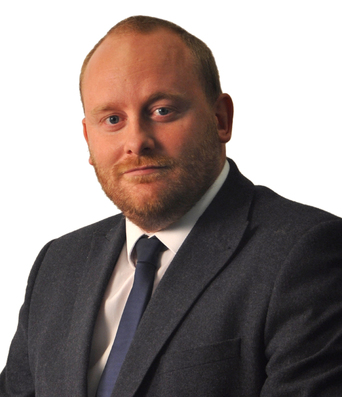 Peter Macer
Agent
Local Office:
01843 844899
|
Email Directly
I've been working Miles & Barr for a number of years and I enjoy working with my team, doing everything to be the best in our town.
I play cricket for St Nicholas and Sarre Cricket Club and I enjoy spending time watching my son play football.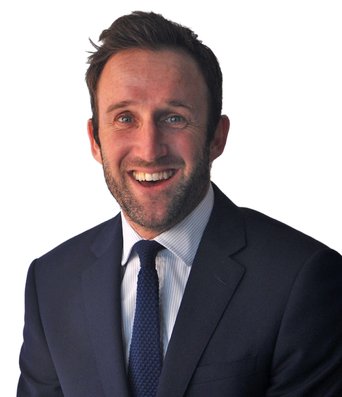 Scott Roberts
Agent
Local Office:
01843 844899
|
Email Directly
I wanted to work with people and had close friends that were already working at Miles & Barr, so the decision was easy. I also liked the idea of not being office bound everyday and getting out and about in the community in a job where everyday is different and hard work can be rewarded.
What I like about working for Miles & Barr is quite simply the culture of the company, it's unique and special. Estate agency was never something I considered as a career until I met the directors and was reassured by their professionalism, sincerity and family values that resonate throughout the company from top to bottom. I am proud to say I work for Miles & Barr.
I'm very active and in my spare time I love watersports – surfing, paddleboarding and swimming. A friend and I raised money for charity by crossing the channel on our paddleboards. I enjoy keeping fit, eating well and spending time with my family and close friends
Are you looking to sell or rent your property? Get Your Free Valuation in Seconds