We take the stress out of selling and letting property
Whether you're selling for the first time or adding another property to your portfolio, we make selling and letting easy.
For over a decade, we've helped sellers and landlords in Canterbury find the perfect buyers and tenants for their property.
So, if you have a property in Canterbury or the surrounding villages (from Ash to Chilham, Blean and Elham), get in touch.
Our services
Free expert property valuations
A fully managed sale including frequent communication, so you're always aware of how it's progressing
Flexible lettings packages for landlords including comprehensive property management
ARLA registered lettings agent, so you know you and your property are in safe hands
Canterbury's exclusive Relocation Agent Network estate agent - we're the only recommended agent to help buyers move into the area
Conveyancing services are available
Discreet marketing if you need total discretion or are interested in speculatively putting your property on the market
Award-winning customer service. Don't just take our word, read our customers' unfiltered feedback on ESTAS
Our bigger team means we're dedicated to you
Our team of Sales & Letting agents is bigger than most others on the high street, yet you will still receive a service that is truly personal and professional because we are an independently owned East Kent business. We maximise every opportunity to sell, let or find you a home which includes conducting viewings on Saturdays and making sure we're readily available to answer questions.
Tailored services for landlords
No two properties are the same and how you manage them varies too. Whether you need help to find new tenants or want us to manage your property, we are here to help.
If we manage your property, we handle everything from drafting bespoke tenancy agreements and inventory to collecting rent, handling deposits and even offering financial services and protection insurances should you wish to start or renew a policy or mortgage.
We're also a fully accredited member of ARLA (Association of Residential Lettings Agents) so you can be assured we provide a high-quality service.
Professional photography
Photography is key in creating an eye-catching property advert and we have an in-house team of expert photographers. We also capture every home in Matterport, which provides a 3-D walkthrough experience.
Not only does this stop people in their tracks, but it also gives potential buyers and tenants an accurate overview of your property. This helps you get more viewings from the right people.
Advertising in all the places buyers and tenants are looking
An eye-catching property advert is the first step to getting your home noticed by buyers and tenants and we will list your property on all the major property portals including Rightmove, Zoopla, On the Market, and our own website too.
Selling your local area as well as your property
As part of your advertising material, we've created location information guides. Each of these guides contains details on your local area, including schools, transport links, healthcare, local services, and facilities. This gives buyers all the information they need to decide if your postcode is the place for them.
Discreet marketing services for those who need it
If you're considering selling your property but only in the most specific circumstances, our discreet marketing takes the pressure off you to move. We make sure all potential buyers are fully informed of your situation, helping you find the perfect buyer in a way that suits you.
We also offer this service to sellers who require absolute discretion. Just let us know your circumstances and we're happy to help.
Canterbury's exclusive Relocation Agent Network member
We are Canterbury's exclusive Relocation Agent Network member. This means that we're the only agent able to help buyers from outside of the area find their perfect property. So alongside advertising on popular property websites, your property is also advertised on the Relocation Agent Network website.
Get your free property valuation
Request a call back to arrange an appointment for a detailed in-person valuation. Our Valuers are experts in your area, and they are happy to come around to provide a free and accurate valuation.
Estate Agents & Letting Agents In Canterbury team
We build long standing relationships, give honest advice and excellent customer service.
Ben King
Agent
Local Office:
01304 202111
|
Email Directly
I chose to work in the industry as I have always had a keen interest in property, and I thought that helping people find the right property for themselves would be very rewarding.
I find that Miles and Barr are a very forward thinking company and often come up with ideas that keep themselves as the leading agents in their towns. Attention to detail is something I appreciate, and I think the company does a great job of making sure we can provide the best possible service to our vendors and applicants.
In my spare time I enjoy taking time away on short breaks in different cities. I used to be a professional golfer, and so I still occasionally dust off the sticks and play, although not as well as I used to!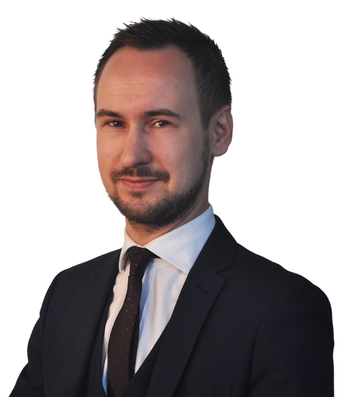 Graham Radden
Agent
Local Office:
01795 507111
|
Email Directly
I've been working for Miles & Barr for a few years now. There is a great team and atmosphere in the Canterbury office and I like the people I'm around.
I like to keep myself to myself.
Rebecca Gravener
Agent
Local Office:
01304 800555
|
Email Directly
I have always had a real interest in property and my great ambition is to buy and renovate properties.
What I like about working for Miles & Barr is that there has never been a day I've dreaded going to work – 'Do what you love and it'll never be work!'
In my spare time I enjoy a good meal out and then working it off in the gym. I'm also quite partial to obstacle races in the mud and I love naps, truly
Rhyss Sawyer
Agent
Local Office:
01227 200600
|
Email Directly
I wanted a new challenge and a whole career change and Miles & Barr offered the perfect opportunity for me to do so.
The progression in the company, a family atmosphere and that everyday is a joy to be part of it are the things I like about working for Miles & Barr.
I like playing golf, watching films and trying to travel as many places around the world as i can in and around my work commitments.
Are you looking to sell or rent your property? Get Your Free Valuation in Seconds