Making it easy to sell and let property in Folkestone since 2010.
Our friendly team is on hand to help make selling and letting property a breeze.
Based in the heart of Folkestone, we take the stress out of selling and letting, leaving you to focus on the things that matter.
Whether it's your first time as a landlord or selling your own home, we're here to help and guide you through the process.
Get in touch today to speak to our team to organise a free property valuation.
Our services
Free expert property valuations
A fully managed sale including frequent communication, so you're always aware of how it's progressing
Flexible lettings packages for landlords including comprehensive property management
ARLA registered lettings agent, so you know you and your property are in safe hands
Folkestone's exclusive Relocation Agent Network estate agent - we're the only recommended agent to help buyers move into the area
Conveyancing services are available
Discreet marketing if you need total discretion or are interested in speculatively putting your property on the market
Award-winning customer service. Don't just take our word, read our customers' unfiltered feedback on ESTAS
Professional photography
Beautiful and professional photography is the most important part of your property advert. That's why we have a dedicated team of talented in-house photographers to capture the best pictures of your property.
They are also trained to capture your home as a 3-D walkthrough using the Matterport platform. This immerses buyers in your home, giving them the ability to walk from room to room before they visit it.
Reach a wide audience for an efficient sale or let
Alongside photography that excites house hunters, you need to reach as many people as possible.
We advertise your property across all of the online leading property portals including Rightmove, Zoopla, On the Market and Boomin. You'll also find that your property is listed on our website for extra exposure.
We're Folkestone's only agent in the Relocation Agent Network
As well as popular property websites, we also list your property on the Relocation Agent Network website. We're Folkestone's only certified estate agent part of this network which helps buyers easily move into the area. Your property will be shown to people all across the country who are looking to relocate to Folkestone.
Detailed location information guides to sell your postcode and property
To help both local and out of town property hunters, your listing is accompanied by a detailed location guide. This guide helps interested parties learn more about your local area with details about schools, healthcare, transport links, local facilities and more. It helps people decide if they love your area as well as your property, helping you find the right buyer or tenant, faster.
Lettings packages that work around you
For landlords, we have a range of flexible lettings packages that suit you and your property. Whether you need us to introduce tenants or would like us to completely manage your property, we can help.
When it comes to property management, we leave no stone unturned. We take care of everything from finding and vetting new tenants through to collecting rent, handling deposits, maintenance queries and dealing with dilapidation. In short, your property is in safe hands.
Discreet marketing for pressure-free sales
We offer a discreet marketing service for sellers who either need complete discretion or are considering selling but only in the right circumstances. If the latter, we talk to you about the scenarios in which you would sell and who your buyer would be. We make sure that all this information is passed onto the buyer, saving you any time and hassle. This really is a pressure-free way to sell your home.
Customer service that works around you
We have a large team dedicated to you and your property. Our size means that we can maximise every opportunity with potential buyers and tenants.
It also means we're able to provide you with regular updates about the progress of your sale or let.
Get your free property valuation
Choose our call-back service to arrange an accurate in-person appointment.
Estate Agents & Letting Agents In Folkestone team
We build long standing relationships, give honest advice and excellent customer service.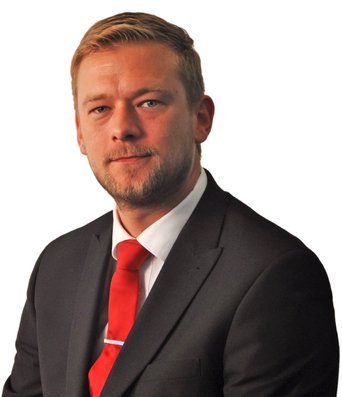 John Page
Agent
Local Office:
01303 255335
|
Email Directly
I've been working as an estate agent since I left university and have never looked back!
I love the strategic awareness of Miles & Barr which closely analyses the market and adjusts to the constant changes. The humble viewpoint we promote to our staff along with the constant training to improve ourselves makes this a lovely place to work.
All my spare time is spent with my kids! If I get the chance I enjoy a round of golf and playing the guitar.
Oliver Beldeau-Simpson
Agent
Local Office:
01303 255335
|
Email Directly
I wanted a new career, something that offered me long-term stability and something I'd enjoy. Working for Miles & Barr suits me well as I know the local area which really helps me in my role.
In my spare time I am a sea cadet instructor for people aged ten to 18, it is really rewarding to teach people life skills.
Sam Fogarty
Agent
Local Office:
01227 740840
|
Email Directly
I chose estate agency because it's great to be involved with such a huge moment of people's lives and appreciation alone is very rewarding.
Working for Miles & Barr is great as I like being part of a local, independent company and having lived in the area all my life it is good to have links with so many members of the local community.
In my spare time I enjoy cycling and baking.
Are you looking to sell or rent your property? Get Your Free Valuation in Seconds