Miles & Barr Exclusive is our bespoke division. Clinton Wells, division director, has over 30 years' experience in the property promotion industry.
You can find out how using our exclusive division can make you stand out from the crowd when selling your home.
If you are seeking help with your finances, have a read through our mortgage advice section and if you can't find exactly what you want to know or want something explained in more detail, you can book an appointment with one of our experienced advisors.
With any property purchase you are going to need to understand the importance of conveyancing and the success of your purchase can often depend on it. Read more in our conveyancing section and find out all you need to know.
Finally, read through our frequently asked questions, this may save you and us time in your appointments or phone calls, but of course, we are always happy to explain anything in more detail. See our testimonials, they speak for themselves.
Are you looking to sell or rent your property? Get Your Free Valuation in Seconds
Meet our managed, proven workforce
We build long standing relationships, give honest advice and excellent customer service.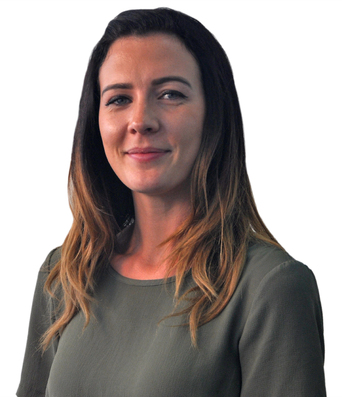 Justine Tickner
Agent
Local Office:
01227 200 600
|
Email Directly
I chose Miles & Barr as I wanted to explore estate agency and they're such a huge company.
I like meeting new people and helping people, so working here is perfect for me.
In my spare time I like going to the gym and socialising.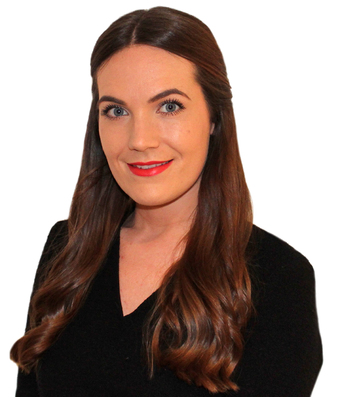 Abi Sabin
Agent
Local Office:
01227 200600
|
Email Directly
Working in Exclusive Homes combines both my interest in property and helping people. It's an exciting department of Miles & Barr to be involved in, due to the amount of character and dream homes you help people to buy and get to see.
Miles & Barr is an enjoyable place to work. The company pushes employees to work to their highest potential, while our offices have a friendly atmosphere where everyone works well together.
I like spending time with my family, taking our dog for walks in our local towns, whether that's along Tankerton seafront or into Blean Woods. I also like socialising with friends in my spare time.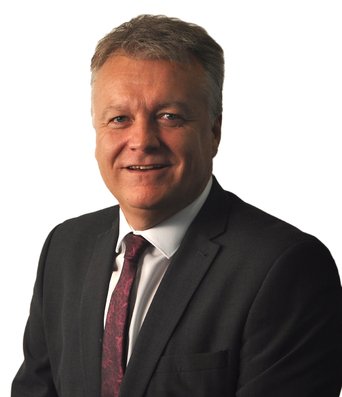 Clinton Wells
Agent
Local Office:
01227 200600
|
Email Directly
I began my career in the industry in 1982, straight off the back of finishing my A-levels. I saw a job as a trainee negotiator/surveyor and haven't looked back since landing the role. I first met with Christian Miles and Stuart Barr in the late 80s, while working for independent agents. I've had a number of roles in my career, from area to regional management in East Kent and I also spent ten years working around Chislehurst, with properties up to the £5m bracket.

Having always had a close relationship with Christian and Stuart, I decided to get on board with Miles & Barr when they invited me to set up from scratch the bespoke department, Exclusive Homes, in 2013. We now have a portfolio of around 100 properties and year on year our performance levels have increased dramatically.

I'm responsible for marketing properties from around the £500,000 mark upwards. We cover all of the Miles & Barr offices, with an Exclusive Homes representative in each of them. I oversee the representatives and coordinate the team. One of my main roles within the department is to value and market our exclusive properties.

I like that fact that Miles & Barr directors are hands on with the business. It is a dynamic company which has the ability to adjust to any market changes and are market leaders in the towns we operate in.
I love spending time with my family when possible, my children are grown up and my son works in real estate in America, so we all like to get together out there. We enjoy holidays together too. Any other spare time I get is spent playing golf. I enjoy being in and around our local towns and having vast experience in East Kent makes that even more enjoyable. Our towns on the whole has become a catchment area for out of town buyers, notably those from London.
Sarah Agard
Agent
Local Office:
01843 888444
|
Email Directly
I started working in the industry while at university and really enjoyed it, so when I moved back home to Thanet I wanted to continue doing so.
I like working for Miles & Barr because it is a well-known company and i get to meet new people everyday.
I run around after my daughter Florence in most of my spare time, but I like running and swimming when I get the chance.
Abygail Kidd-Scott
Agent
Local Office:
01227 200600
|
Email Directly
I have a keen interest in all things property, the whole process is intriguing and I love the development.
Miles & Barr is a great place to work, it is a successful company that continually expands, everyone is friendly and helpful to colleagues, which provides a pleasant working environment.
In my spare time I like cooking, fitness and being outdoors.
Frequently Asked Question's
Have a read through our FAQs, you may find the answer to what you're looking for quicker than you think.
Who are we?
Miles & Barr Exclusive is the bespoke division of award winning multi-branch estate agency Miles & Barr. Clinton Wells, the division director, has over 30 years experience in the property promotion industry. The combined expertise of the team is in excess of 70 years. Clinton has the twofold advantage of an excellent knowledge of the local market – he grew up in the East Kent area and worked and raised his family there – and of experience in the London high-end property market, where he also worked for ten years.
Why a bespoke division?
Over the past few years East Kent has experienced unprecedented demand and is fast becoming 'the' place to live – whether it be coast or country.
Since the launch of Miles & Barr Exclusive in 2013 it has gone from strength to strength and is now a recognised brand in marketing high-end properties to both local and to an ever increasing number of out-of-town buyers.
What's different about Exclusive Homes?
Brochure production: Arguably the most effective way to present your home. We will produce a bespoke brochure once you have approved the content incorporating professional photography, colour floor plans, a journalist article about your home and an EPC if applicable. All at no additional costs or upfront fees to you.
The web: Our web partners state that 90% of people search for their new home online first. Based on this statistic we promote all our clients homes on Rightmove, Primelocation, Zoopla and our own website. We invest heavily into your portal marketing leaving nothing to chance.
Applicants: With an 11 branch network we have an extensive mailing list of applicants looking to purchase in your area; these registered buyers will be our first point of contact in the marketing of your home.
Advertising and print media: Miles and Barr firmly believe that alongside our internet promotion, local and regional newspaper and magazine advertising is still a powerful marketing tool to attract potential buyer clients. Titles include Kent Life, Kentish Gazette, KRN and KM local papers. We also produce an eMagazine titled Coast and Country which is sent out monthly to our database of over 35,000.
Audio tours: Designed to enhance the marketability of your home online by increasing click through rates by up to 60%. A quality TV style advert highlighting key selling points of your home as demonstrated on the appointment.
London connections: Through our membership of Relocation Agent Network we are able to promote your home to over 600 leading like-minded independent agents across the UK. More importantly as the majority of our out of town buyers are relocating from London, the benefit of having 50 offices in London and Greater London within the network increases your exposure to these buyers considerably.
Who will conduct the viewings on my property once it's on the market?
Within each of our offices we have at least one exclusive homes representative who will carry out all viewings on your property. Our opening hours aim to meet the requirements of all our clients, we are open seven days a week for viewings.
Do I need to be present for the viewings?
So long as you have granted us access to your property your presence is not required. We accompany all viewings and it is worth knowing that potential buyers usually feel more relaxed if the owner is not present.
Why is there such a demand for Exclusive Homes?
East Kent is still developing rapidly as a hotspot for London buyers and this is where Miles & Barr Exclusive has a particular advantage. We have been chosen as the sole representative of the Relocation Agent Network, the world's largest relocation company. As a result, we have been able to forge a strong and mutually beneficial relationship with a network of over 50 agents in the London area. This gives us access to large numbers of clients who are open to relocation or to buying homes in East Kent. Often these are clients from higher- priced areas and with no chain – ideal buyers for desirable and distinguished homes.