Your friendly Dover letting and estate agent
Since 2013 we've helped hundreds of sellers and landlords sell and let their properties
We pride ourselves on going above and beyond. You always know what's happening with your sale or let as we're always on hand to answer your questions.
So, if you want a stress-free sale or let, get in touch with our team today
Our services
Free expert property valuations
A fully managed sale including frequent communication, so you're always aware of how it's progressing
Flexible lettings packages for landlords including comprehensive property management
ARLA registered lettings agent, so you know you and your property are in safe hands
Dover's exclusive Relocation Agent Network estate agent - we're the only recommended agent to help buyers move into the area
In-house impartial Mortgage Advisors to help you secure the right finances
Conveyancing services are available
Discreet marketing if you need total discretion or are interested in speculatively putting your property on the market
Award-winning customer service. Don't just take our word, read our customers' unfiltered feedback on ESTAS
Why choose Miles & Barr to sell or let your property
Free professional photography as standard
Beautiful photography is one of the first things about your property that entices viewers. It's so important for an effective sale or let, that we include it free of charge. Every picture perfectly captures your home to give viewers an accurate idea of what to expect.
Alongside this, we also offer a free 3D walkthrough of your property. Viewers can 'walk' around your property online, keeping physical viewings to those who are most interested. If they like what they see, then we will arrange a guided viewing in person.
All of this ensures that only the most serious buyers or tenants set foot in your home. This helps to speed up the process while simultaneously working hard to get you the best price.
Reach active and engaged people
Eye-catching photography is only effective if people can view it. We advertise it on all the popular property websites including Rightmove, Zoopla, OnTheMarket, Boomin and our own website too.
The more people we reach, the more viewings we will book and the more efficient your sale or let will be.
We're Dover's only member of the Relocation Agent Network
We're the only estate agent in Dover who helps buyers move to the area. This means your property is advertised to a huge database of active and interested buyers both around the UK and internationally too.
Selling your property and your postcode
Your property attracts viewers, but your postcode is what turns them into buyers. At the outset we give potential buyers all the information they want to know about your area in our location information guide. The guide includes details about transport links, schools, healthcare and local services and facilities. This sells the whole package and helps buyers and tenants make an informed decision.
We go the extra mile
Our team has expansive experience and specialisms so we can give you an attentive service. You'll find it easy to contact us if you have a question or need advice. It also means we can maximise every opportunity with potential buyers and tenants as we're able to offer weekend viewings at times that suit everyone.
Flexible lettings packages for landlords
We make it easy for you to manage your property exactly the way you want to. Choose from a range of lettings packages including tenant-find-only, rent collection and complete property management.
We're a member of ARLA too which means that whichever package you choose, you can be assured that you'll receive a quality service.
Discreet marketing if you need it
Our discreet marketing service is for sellers who need complete discretion or if you're thinking of selling, but only in the right circumstances. We make sure buyers are heavily vetted and informed of your stipulations so you can easily, but without pressure, find the right buyer.
Get a free property valuation
Get an instant online estimate or request a call back to arrange a detailed in-person valuation.
Our Valuers are experts in your area, and they are happy to come around to provide a free and accurate valuation.
Estate Agents & Letting Agents In Dover team
We build long standing relationships, give honest advice and excellent customer service.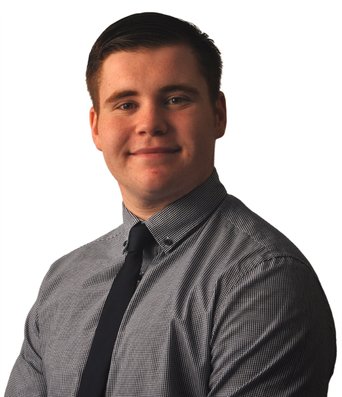 Jack Lowe
Agent
Local Office:
01304 202111
|
Email Directly
I have previously worked as a chef but want a change of career to something which suited me more. Miles & Barr provided the opportunity and I've been here since.
I like the fun atmosphere of working at Miles & Barr. We have a very friendly approach towards our customers.
In my spare time I enjoy cooking, going out socialising, going to the gym and keeping fit.
Joanna Smith
Agent
Local Office:
01304 202 111
|
Email Directly
I have been involved in lettings for a number of years now, originally student lets but it wasn't on the same level as Miles & Barr.
I like the fact that Miles & Barr are a personal company, they make you feel important as an employee and the social events are great.
In my spare time I go to the gym and enjoy yoga, love my music and going to the cinema.
Are you looking to sell or rent your property? Get Your Free Valuation in Seconds