Our Whitstable office opened its doors back in 2004 in the heart of the high street. Whitstable is an unusual and distinctive seaside town that has proved to be a very popular place to live.
As with all of our offices, Whitstable is recognised as the leading agent in the area by the Relocation Agent Network, which gives those looking to sell an advantage as we have unrivalled access to out of town buyers.
The team are highly motivated and provide you with a friendly and professional service from the moment you get in touch.
Whitstable estate agents team
We build long standing relationships, give honest advice and excellent customer service.
Dan Lawrence
Agent
Local Office:
01227 277254
|
Email Directly
I've been working in estate agency since I was 18. I was previously working in sales, which is where I met Christian and Stuart who had been keen for me to come in for an interview… the rest is history. For me, there really is no better feeling than giving a buyer the news that their offer has been accepted.
Working for Miles & Barr feels like working with family. The managers and directors are always on hand to give advice and they take a real interest in getting the best out of people. Knowing the training Miles & Barr offer gives you confidence to do your job to the best of your ability.
In my spare time I enjoy playing squash, I support Arsenal and love to do video editing. I love making people laugh and run a comedy page that brings in millions of views every month.
Neil Buckley
Agent
Local Office:
01227 277254
|
Email Directly
I started working as mortgage adviser in 2006, working for Nationwide Building Society. I began as a customer adviser and it was the next step in terms of career progression there.
I love helping people purchase their home, especially first time buyers and I like to explain to them how a mortgage works. Equally, I love making sure I look after them now in the future, if fully fit or unwell.
I play in various bands as a bassist, which takes up most of my spare time.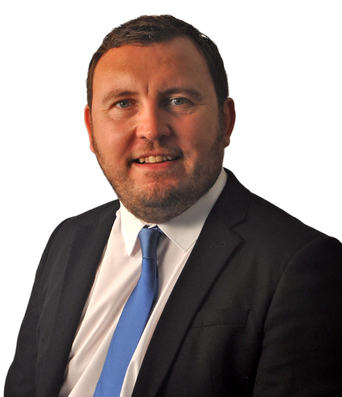 Stuart Lamb
Agent
Local Office:
01227 277254
|
Email Directly
I had worked as manager of a sports centre until 2002 but wanted to progress my career and I've been with Miles & Barr ever since.
Miles & Barr is a great company to work for, staff are well looked after, which results in very hard working and professional teams.
In my spare time I enjoying cycling and football coaching.
Are you looking to sell or rent your property? Get Your Free Valuation in Seconds