Broadstairs estate agents
Here to take the stress out of selling and letting
Based in the heart of Broadstairs High Street, we help sellers and landlords find their perfect buyer or tenant.
Whether you're selling your family home or are letting an apartment by the sea, we take the pressure off your shoulders.
Our proven service and friendly team are experts in Broadstairs, coordinating more than a third of property sales in the town.
Our services
Free expert property valuations
A fully managed sale including frequent communication, so you're always aware of how it's progressing
Flexible lettings packages for landlords including comprehensive property management
ARLA registered lettings agent, so you know you and your property are in safe hands
Broadstairs' exclusive Relocation Agent Network estate agent - we're the only recommended agent to help buyers move into the area
Conveyancing services are available
Discreet marketing if you need total discretion or are interested in speculatively putting your property on the market
Award-winning customer service. Don't just take our word, read our customers' unfiltered feedback on ESTAS
A fully managed sales and dedicated customer service
Our team is bigger than your average estate agent. This is so we can provide you with a service that goes above and beyond. When selling your property, we handle everything. From communicating with viewers and showing them around your property to providing you with updates as and when they are available so you're never in the dark.
We maximise every opportunity with a potential buyer or tenant to help you achieve the goal you set.
Professional photography
Photography is so important in getting people to look at your property - that's why we create eye-catching property adverts through our team of in-house expert photographers. Not only will our photographers capture still images of your home, but they will create a 3-D walkthrough experience using Matterport.
Quickly reach as many interested buyers or tenants as possible
To make sure you get an efficient sale for the best possible price, we list your property in all the places house hunter's search. This includes the major property websites Rightmove, Zoopla, and On the Market. You'll also find your property listed on our own website too.
Broadstairs' only Relocation Agent Network member
The Relocation Agent Network helps buyers from different parts of the country (or world!) move to Broadstairs. And as the town's only network member, we have access to more suitable buyers than anyone else.
So, on top of listing on popular websites, your property is also sent to buyers looking to relocate to Broadstairs.
Sell your property and your postcode
Your property only goes so far in bringing in buyers. For many people, your address and local area are what seal the deal. Alongside every listing, we also provide a location information guide. This guide contains everything you need to know about your area including transport links, healthcare, schools and local services and facilities. It essentially gives buyers all the information they want before they've even set foot in your property, helping them make an informed decision.
Discreet marketing when you need it
We offer discreet marketing for two groups of sellers; those who need complete discretion and those who would sell but only under the right circumstances. If you're the latter, we take time to talk to you and understand what you want out of a sale and make sure this is communicated to any potential buyers. It is a pressure-free way to sell your property, giving you the luxury of time.
Tailored lettings packages to suit you and your property
Not every landlord likes to manage their property in the same way. To suit your needs, we have a range of flexible packages starting from tenant introductions to full property management.
Our property management services are all-encompassing. We handle everything from tenancy agreements and deposit management through to maintenance, checkouts and anything in between.
Get your free property valuation
Request a call-back for a detailed and accurate valuation with your local Broadstairs office.
Estate Agents & Letting Agents In Broadstairs team
We build long standing relationships, give honest advice and excellent customer service.
Alan Herman
Agent
Local Office:
01843 888444
|
Email Directly
I was approached by the directors to work for Miles & Barr and I took the opportunity they offered me.
I love working for Miles & Barr because all the people are lovely. We have a great, friendly atmosphere in the Broadstairs office.
In my spare time I like to travel.
Charlotte Silk
Agent
Local Office:
01843 570500
|
Email Directly
I wanted to branch into an industry with more opportunities, so I joined Miles & Barr and I'm pleased with the decision to do so.
The thing I'm enjoying about working here is the teamwork. We all push each other to succeed.
In my spare time I go to the gym and enjoy socialising.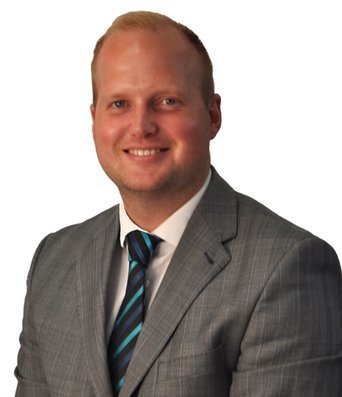 Dan Woodward
Agent
Local Office:
01843 888444
|
Email Directly
Having been in the industry since 2006, I searched for a professional and progressive career local to my hometown of Broadstairs.
For me there are a plethora of likes working for Miles & Barr however, above all of those is how approachable and down to earth the directors are. I don't think you can find that too often in modern day companies.
If you had asked me what I did in my spare time three years ago I would have said football coupled with golf and time in the local gym. Fastforward to now and I have an exciting young family and I spend the majority of my time with my wife Rhea and son Cody alongside football at the weekends.
Gemma Nicholas
Agent
Local Office:
01843 888444
|
Email Directly
I've been working for Miles & Barr for a few years now, I had previously worked for another agent but wanted the change.
Every office has a friendly atmosphere and Miles & Barr give their staff recognition for their hard work and plenty of training opportunities.
In my spare time I enjoy cooking, reading and being with my friends and family.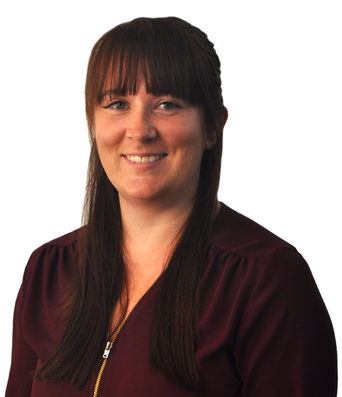 Hannah Killick
Agent
Local Office:
01843 888444
|
Email Directly
I've been working in the industry for a number of years now. We have a great office atmosphere and I always feel appreciated working for Miles & Barr.
In my spare time I enjoy horse riding and socialising with my friends and family.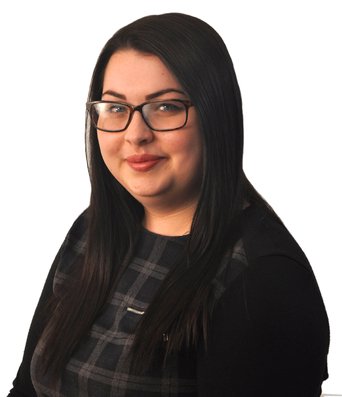 Holly Hill
Agent
Local Office:
01843 888444
|
Email Directly
I've been with Miles & Barr for over five years now, I started out working alongside my studies on Saturday mornings and full-time in the holidays. I gained experience in every department and on completion of my degree I started working full-time in property management.
One thing I like about working for Miles & Barr is the positive and happy ethos within every office.
In my spare time I like to be around my family and friends.
Joe Nardone
Agent
Local Office:
01795 507111
|
Email Directly
I've been in the industry for several years and Miles & Barr is a great company to work for, great people, great colleagues, it's hard work but great fun.
My daughter keeps me busy and I love spending time with my family.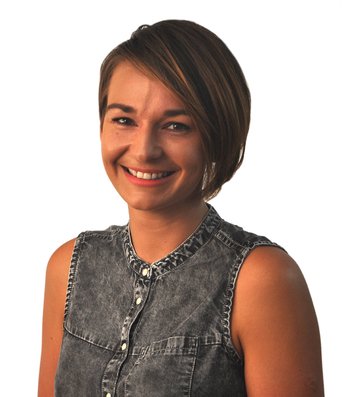 Michelle Boarer
Agent
Local Office:
01843 888444
|
Email Directly
I have been working in lettings since I was 19. I enjoy providing a professional service to all of our clients, be it landlords or tenants.
I really enjoy working here at Miles & Barr as we have a fantastic team and management and I'm looking forward to furthering my career.
In my free time I enjoying being around my children and watching them have fun in their activities like football and cross country. I also enjoy cycling, running and I love to bake!
Nicole Casey
Agent
Local Office:
01843 888444
|
Email Directly
I joined Miles & Barr as I wanted to broaden my knowledge and be further educated in a new industry.
I feel that the people I work with are great to be around. The company push their staff and treat us really well.
I enjoy socialising with my friends and family and travelling abroad in my spare time.
Are you looking to sell or rent your property? Get Your Free Valuation in Seconds