Buying a Property Off-Plan: What You Need to Know
02 Oct 2023
Buying a Property Off-Plan: What You Need to Know
Purchasing a property off-plan means buying your home prior to the developer completing its construction, or sometimes even before construction commences.
You can secure a brand-new home off plan by paying a deposit (deposit value differs per new home development), and often you have the opportunity to customise its design and construction. Are you considering purchasing a property off-plan? Our expert Land & New Homes team have given us an insight into the most commonly asked questions, the answers, and what you should know before you take the plunge. In this blog, we'll answer the top four essential questions to help guide you through the process.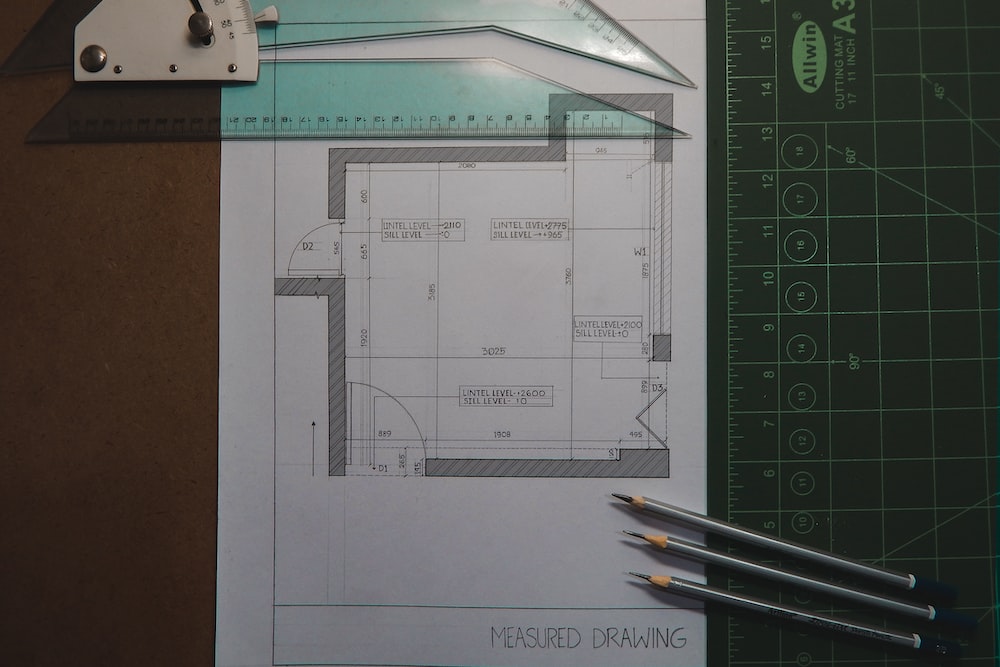 Q1 – How Long Will You Have to Wait?
One of the first things to bear in mind when buying a property off-plan is the waiting period. The length of time it takes from paying the deposit to signing the contract to moving into your new home can vary from development to development. It's essential to be prepared for this as you could be waiting weeks to months depending on which home you select and where this site is scheduled within the build programme. For this reason, buying a property off plan often appeals to those who are chain-free, first-time buyers, or currently renting.
Chain-Free: If you're not part of a property chain, you have the advantage of being able to proceed more swiftly or, alternatively, being able to wait for a longer period. Alongside the initial time it takes to complete the building of a new property, new builds can encounter unexpected delays for numerous reasons.
First-Time Buyers: First-time buyers often find off-plan purchases appealing due to specific new home financial incentives and government schemes available to them. Further to this, first time buyers are also chain-free which can make them more suited to purchasing property off-plan.
Rented Accommodation: If you're currently renting, you may have more flexibility with your move-in date, making it easier to navigate the construction process.
Q2 – How does buying off plan work a mortgage?
When purchasing an off-plan property, you apply for a mortgage in the usual way and all the same checks and procedures remain the same. However, once you have the mortgage approved it's common to exchange contracts early to lock in the current mortgage rate. This approach safeguards you against potential interest rate increases during the construction phase, as mortgage offers usually are only valid for 6-12 months. It's crucial to work closely with your mortgage advisor to understand the terms and conditions of your mortgage and any financial commitments. If you would like further clarity on how mortgages work with off-plan properties, click here to arrange to speak to one of Finamply's expert advisers.
Q3 – How do I know what to expect from the property if I can't see it?
Understanding the specifications of an off plan property is paramount. You will be given a set of documents that will detail the specifications of the property as well as all the important information you need to know about such as the ground rent and services charges (if applicable). Take a close look at the plans, layouts, and available information about fixtures, fittings, and finishes and don't be afraid to ask any questions. Make sure you are aware of all costs associated with your new property, as you may be able to select finishes and upgrade fixtures and fittings too.
Q4 – Can I see the property or meet the developer?
Building trust and establishing a relationship with the developer can be beneficial before finalising the sale. Our Land and New Homes team will arrange for you to visit the construction site, when health and safety guidelines allow, so you can get a feel for the project's progress and quality. Meeting the developer in person allows you to ask questions and gain confidence in your investment. This can also be beneficial in helping you gain a more thorough understanding of how the property will look once it is finished, as the developer will be able to explain this in detail. CGI images or videos may be available and these visuals will provide you with a vision for your new property. It is important to note that CGIs provide a guide of what to expect.
Conclusion
In conclusion, buying a property off-plan offers a unique opportunity to customise your future home, secure it at a competitive price, and potentially benefit from incentives or government schemes.
If you would like to discuss buying a property off plan with our Land and New Home team, click here to get in touch!
Instant Property Valuation
What's yours worth? An up-to-date valuation of your property is the first step to finding your dream home!