7 questions to ask an estate agent when selling your home
02 Nov 2023
7 questions to ask an estate agent when selling your home
We understand that selling your home is a significant event, and choosing the right estate agent to help you achieve your goal is an important first step in the process.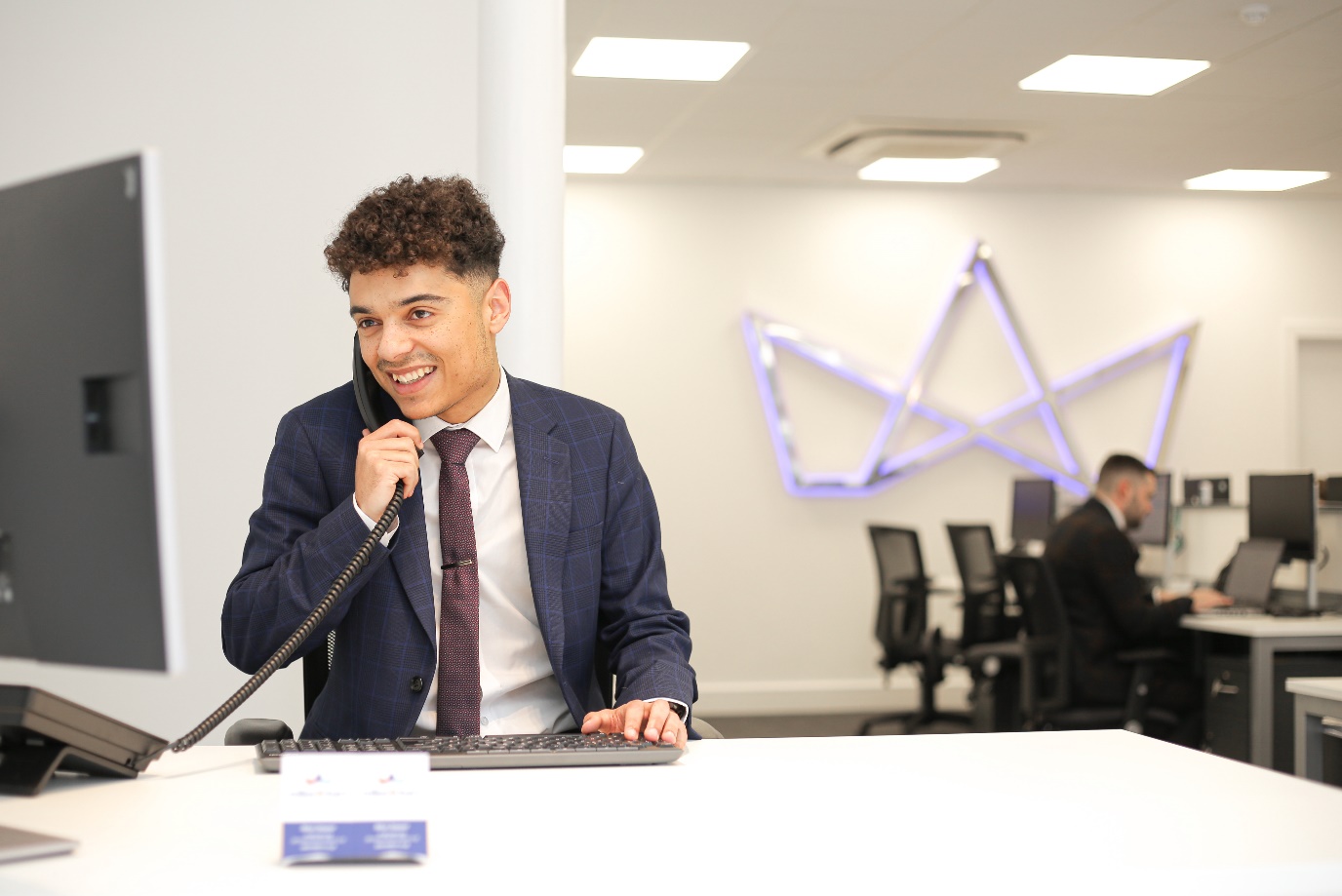 Your estate agent will play a pivotal role in helping you navigate the property sales process. From giving expert advice, marketing your home effectively, negotiating with potential buyers, and assisting your solicitors or conveyancer to reach completion, they are with every step of the house selling journey.
When choosing your estate agent, it's essential to ask the right questions. In this blog, we'll answer seven suggested questions you should pose to your potential estate agent. By asking these questions, you'll gain valuable insights into their expertise, experience, and approach. Whether you're a first-time or a seasoned seller, these questions will empower you to find the perfect partner to guide you through this important transaction.
What to expect on a valuation
You may have already completed an instant online property valuation to gain a rough estimate of your home's worth. The next step is to book an in-person valuation and this meeting will help you to understand and gain an insight into their expertise. When obtaining a physical valuation of your property, your agent will consider factors like location, condition, recent sales, and market trends, plus your reason for selling.
At Miles & Barr, we offer a free in-person valuation. The process will begin over the phone when you call to book a valuation appointment and one of our agents will have an in-depth conversation with you about the details of your property and your reason for selling.
This information is shared with one of our experienced Valuers who will carry out research on similar properties that are on the market or have sold in your area. The Valuer will then visit your home at the agreed date and time to present you with their findings. They will reconfirm all details about the property and take some measurements before presenting you with the final valuation figure. It is at this stage that the Valuer will provide their expert advice about what the next steps are, and they will also tailor their guidance based on your personal circumstances. During this conversation, the Valuer will typically take you through their company's fee, marketing approach, and proven ability at selling homes.
How will you market my home?
It is important to know how your property will be marketed to prospective buyers. Enquiring about an estate agent's marketing strategies is essential to ensure your property gets maximum exposure.
At Miles & Barr, we promote your home on our website as well as the most widely used property search platforms - Rightmove, Zoopla, and OnTheMarket – and you may also spot your property on our social accounts.
Additionally, we conduct targeted marketing to our extensive pool of registered buyers through phone calls and email communications. We also ensure potential buyers who show an interest in your property are provided with information about your home in as swift a time frame. This can be presented to buyers either using iPacks or via a traditional online listing and digital property brochure. To find out more about what an iPack is and how it can help speed the process of your house sale up, click here. We also understand that every seller's circumstances are unique, and not one size fits all so we therefore have four tailored approaches to marketing your property. If you would like to know more about the different ways we approach property marketing, click here.
How many properties have you sold recently?
This question will allow you to gauge the effectiveness of your shortlisted agents to one another. We prioritise providing our clients with comprehensive and factual insights, which is why we come prepared for each property valuation with information about the percentage of properties we've successfully sold. It is important to check the date range of the data being presented to you, as we take pride in ensuring all information is relevant.
How quickly will you be able to get my property on the market?
The amount of time it takes to get a property live and on the market is dependent on your own needs as well as the time it takes to complete all necessary legal checks and steps. If your circumstances call for it, our agents will of course aim to get your property to market in as quick a time frame as possible.
At Miles & Barr it takes typically an average of 10 working days from your initial instruction for us to market your home. You only get one opportunity to present your house as a 'new listing' to buyers so it is important to us that we provide you with the best possible marketing and this may take a little longer if one of our specialist photographers captures a drone or video tour of your property.
Have you got any recent testimonials I can see?
Past client testimonials can provide valuable insights into an agent's track record, and reading about other clients' experiences can help you assess their professionalism and performance. Read the reviews of other clients carefully and look out for any recurring themes in the negative comments (if there are any). It is also worth ensuring the reviews you read are genuine; we use the ESTAS to track our client feedback. The ESTAS is an official, verified customer review platform for estate agents, click here if you would like to have a read through our client reviews. Further to our great reviews, we have been exclusively selected by RAN (Relocation Agent Network) as the agent of choice in the South East to help out-of-area buyers find their perfect home.
What makes you different from any other agent?
This question allows the agent to highlight their unique selling points. Look for qualities such as local expertise, a strong track record, or innovative marketing strategies. We have compiled a list of 10 reasons that set us apart from our competition. You can read through these here.
When are your fees due?
If you're considering selling your property, you've likely heard about estate agent fees and other related costs. An estate fee is typically a percentage of your sale agreed house price and the cost covers the services and marketing provided by your chosen agent. Understanding when an estate agent fee is due to be paid will help you to effectively budget and plan. The timing of a fee payment can vary depending on the estate agent you select, so it's important you are clear on their payment terms.
It is important to ensure that you read through an estate agent's terms and conditions to understand which services are included within the fee, because there may be additional charges relating to specialist services and legal checks. For example, it is commonplace for anti-money laundering checks to be an additional charge as a third-party company completes these on behalf of your chosen agent.
At Miles & Barr, our fee is paid when a homeowner completes their property sale, so you don't pay anything until the keys to your sold house are handed to the agent to pass onto the new owner.
These are just a few of the questions that we recommend you ask your estate agent when selling your property. Of course, there are many more questions that may come up depending on your personal circumstances. If you have any further questions that this blog didn't cover, feel free to get in touch with us and we will be happy to have a free, no obligation chat with you. Contact Us | Miles & Barr (milesandbarr.co.uk)
Instant Property Valuation
What's yours worth? An up-to-date valuation of your property is the first step to finding your dream home!