Everything you need to know about commercial property
29 Sep 2021
Everything you need to know about commercial property
Commercial property is a fantastic way to diversify your investments. It's a reliable source of income, doesn't require as much management as residential property, and is easy to find with the right estate agent.
If you're interested in investing in commercial property, here are all the things you need to know.
Why invest in commercial property
One of the main reasons to invest in commercial property is the yield (interest) you earn.
For many years, commercial property has produced higher yields than residential property. With residential property, yields are usually a maximum of 8% however, commercial property can yield as much as 15%.
Commercial property is considered by some to be more secure for landlords than residential. Tenants have longer leases, often of at least three years or more. For independent or small traders, leases can be on average five years. But for bigger household brands or high street operators, leases can last for several decades, as long as 25 years.
As a landlord of commercial property, it is straightforward to manage. Your tenant is responsible for all repairs and insurance, so you have significantly fewer responsibilities. You're responsible for collecting rent (although, you can work with a commercial management company or agent to help with this), as well as buildings insurance. For commercial buildings insurance, the existing lease will make it clear who is responsible for paying this. Buildings insurance protects the bricks and mortar of your property, so it's essential to have this cover in place.
The use of a commercial property is now more flexible than it once was. Up until September 2020, commercial properties were classified based on their use. For example, an A1 property could only be used by estate agents or travel agents, whereas salons and hairdressers could use an A2 property. If you wanted to change the building use, you would have to log planning permission for a change of purpose.
Now, all commercial properties are an E classification. This makes it easy to swap the purpose of the building, widening the appeal of all commercial properties, making it simpler to find the tenant. There are still certain elements you need planning permission for (like extractor fans), so it's worth talking to a conveyancer about what you want to do with the property.
Overall, commercial property is secure, easy to manage and flexible.
How to get a commercial mortgage
Securing a commercial property mortgage follows a similar process to getting a residential mortgage. There are several key differences between the two, though.
Unlike residential mortgages, commercial mortgages require a much higher deposit. On average, lenders like to ask for a 25% - 35% deposit.
Not only are deposits higher, but there are more conditions to getting a commercial mortgage. If the property isn't already generating income, lenders may be more hesitant to lend. For example, if you have a shop with two flats above it, and the whole building is empty, lenders may not approve a mortgage. Speak to a commercial advisor for information and guidance.
Commercial mortgages often don't have fixed-rate deals, and you usually pay higher interest rates.
Assuming you have the finance in place, securing a commercial mortgage is a detailed but straightforward process. As with residential mortgages, it's helpful to have the correct documentation in place before you apply, including:
Proof of identity and address
Three months of bank statements
Lease or tenancy agreements
A business plan with financial projections or, at least, evidence of how you will pay the mortgage
First, you submit an Asset and Liability form to declare your general income, credit and assets. This is to make sure you can afford the mortgage by outlining your financial responsibilities.
You then complete the mortgage application form.
You will need to provide details of your business, and then the property is valued. The lender then does due diligence and, if everything runs smoothly, they'll make you an offer.
We have specialist commercial advisers that can help you secure a mortgage.
How to value commercial property
Commercial property is valued based on its size and location. Each high street around the country has a standard pound per square foot used to determine its worth. In Whitstable, for example, the pound per square foot varies from £32 to £36 (figures quoted relate to June 2021 values).
To work out the value of a commercial property, it is split into zones. The first 20ft is the highest price point, for example, £32 to £36, this is zone A and it will be the space closest to the customer entrance. Zone B is the next 20ft and is half the price of zone A. Zone C is the remaining space and is half the price again. (figures quoted relate to June 2021 values)
For storage space (like a basement), it's between £1 and £2 per square foot. Upper floor storage is £4 to £6 per square foot. (figures quoted relate to June 2021 values)
Commercial rates differ in every town and for out of town shopping centres like Bluewater, for example, the cost is a premium and can be valued at least double that of high street footage.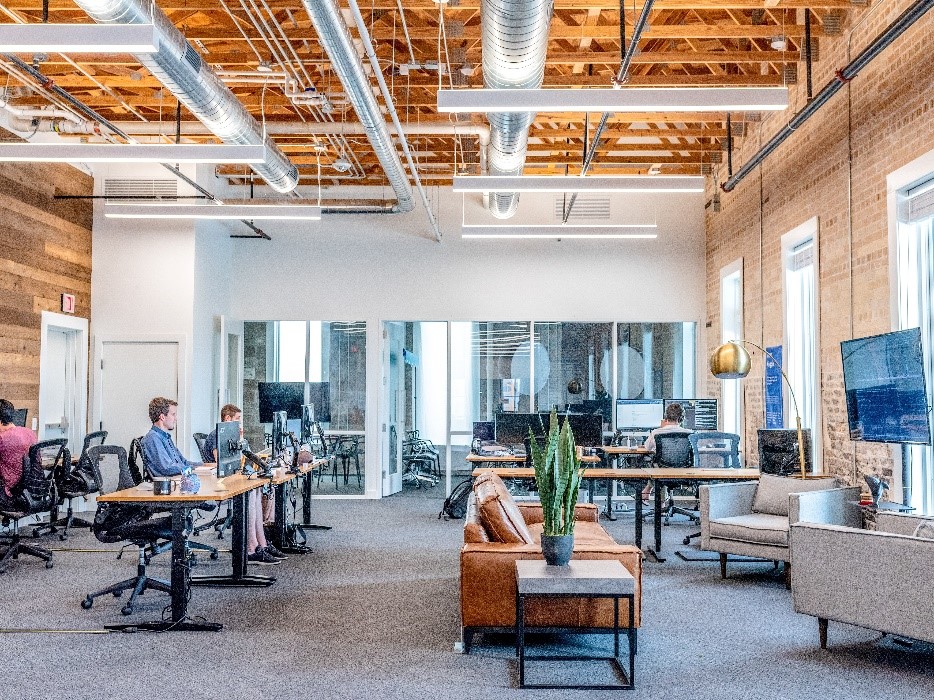 If you're looking at office space, the value depends on where it is. Generally, the pound per square foot is less for office space than commercial space. In Kent, the maximum price is £12 with the average price paid being £6 to £8 for office space (figures quoted relate to June 2021 values).
Tenant rent is then calculated based on the square footage.
Tenant rates change, on average, every couple of years. If it's a buoyant commercial market with lots of competition for space, rates can go up. Tenancy rates fluctuate depending on demand.
Thanet, including the areas of Broadstairs, Ramsgate and Westgate, is a high-demand area for investment. Commercial property is often snapped up, so if you're serious about investing, get in touch with the Miles & Barr Commercial team today to register your interest.
How to buy commercial property
Buying commercial property is a similar experience to residential property.
You search online, register with an agent, view a property, and make an offer. You then apply for a mortgage (which can be done with the help of a commercial advisor), and the property sale goes through the conveyancing process. A solicitor or conveyancer will carry out due diligence to make sure the property is sound, and you exchange contracts in the same way as with residential property.
While the process is very similar to residential property, the length of time to complete can be faster as there's no chain. An added benefit is that fall-through rates are significantly lower for commercial property.
You also pay stamp duty on commercial property, and the rates are the same as a residential property. For a property worth up to £150,000, you won't be required to pay stamp duty; properties between £150,001 and £250,000, have a 2% stamp duty rate; and any properties worth more than £250,001, pay the 5% stamp duty rate.
Just like residential property, there are some good questions to ask to find the right commercial property for you.
First and foremost: is the property tenanted? Tenanted properties (properties that generate income) are much more likely to be approved for mortgages than untenanted properties. So focusing your attention on these properties makes sense.
Following on from that, you should ask how long is left on an occupied tenant lease. Lenders prefer to lend against longer leases with at least three years remaining, as this guarantees you'll be able to pay the mortgage for a minimum duration of time.
If you purchase a commercial property with a long lease in place, it may mean you don't have to worry about finding a new tenant shortly after buying the property. Related to this, ask to see a copy of the current lease to check the details. Is there a tenant break clause? How frequent are rent reviews? The lease contract will contain all of this information.
The lease will also tell you how regularly rent is paid. Unlike residential properties, over half of commercial tenants pay rent quarterly, so you may receive rent upfront.
You can also ask for details about the tenant's record for paying rent. You want to ensure they're reliable, and you're not going to be left in the lurch. However, if you find yourself with an unreliable tenant, you are legally allowed to instruct bailiffs almost immediately, but it is rare to find yourself in that situation.
For office space, ask if it's serviced. Serviced spaces are appealing to businesses because there's less upkeep for them, and things like cleaning, maintenance and bills are taken care of through one regular payment. This is beneficial to you because it means you have a competitive space for attracting tenants.
There's more scope for price negotiation with a commercial property. There is often no emotional ties to a property as this a business investment for many.
When is an EPC required for commercial property?
An EPC ( energy performance certificate) tells you how energy efficient your property is. Like a residential property, it's a legal requirement and has to be carried out by a commercial assessor.
EPCs for commercial property are usually more expensive than a residential report, and the cost depends on the size of the property. If you plan on leasing the commercial property, the rating needs to be at least an E and for selling, it needs to be at least a G.
How to sell commercial property
Just like buying, selling commercial property is a similar process to selling a residential property.
You list it with an agent, find a buyer, appoint a solicitor, wait for due diligence, exchange and complete. As we've mentioned, selling can be a quicker process because there's no chain.
Got more questions about commercial property? Get in touch with the Miles & Barr commercial team.
Instant Property Valuation
What's yours worth? An up-to-date valuation of your property is the first step to finding your dream home!