How to make your property appeal to a buyer
When it comes to selling your home you have to make sure your potential buyer will be dazzled throughout their viewing. Here are a few tips to provide a perfect first impression...
On the outside...
Impressions are formed as soon as a buyer sets eyes on your property. Ensure the exterior of your home is presentable, keep things tidy. If you've got a driveway or front garden, access to the front your home should be made easy, make sure your bins are tidy if they're stored outside and have no unnecessary rubbish bags laying around. Present your garden how you'd like it to look, trimmed grass, clean paving and evenly spread shingle can go a long way to impressing your buyer. Try to clear dead leaves or plants, your property should ooze life and health.
Tidy, modern front garden, The Garden Builders
On the inside...
The viewing should be enjoyable to capitvate your buyer and make them want to stay; not get out as soon as they can. Pleasant air fresheners or homely smelling food can help to achieve this. Bring the property to life with fresh flowers or indoor plants as well as fresh fruit. Make sure the temperature is comfortable and the interior is well lit, whether that's drawing back curtains, opening blinds or having lights on that aren't blindingly bright.
Cleanliness...
One of the most off-putting aspects when selling your home is the interior looking dirty. Make sure all your rooms are clean and decluttered with sparking surfaces – especially in the kitchen and bathroom! Keep your possessions to a minimum, even if you like seeing them on display, you're selling your home, not your belongings!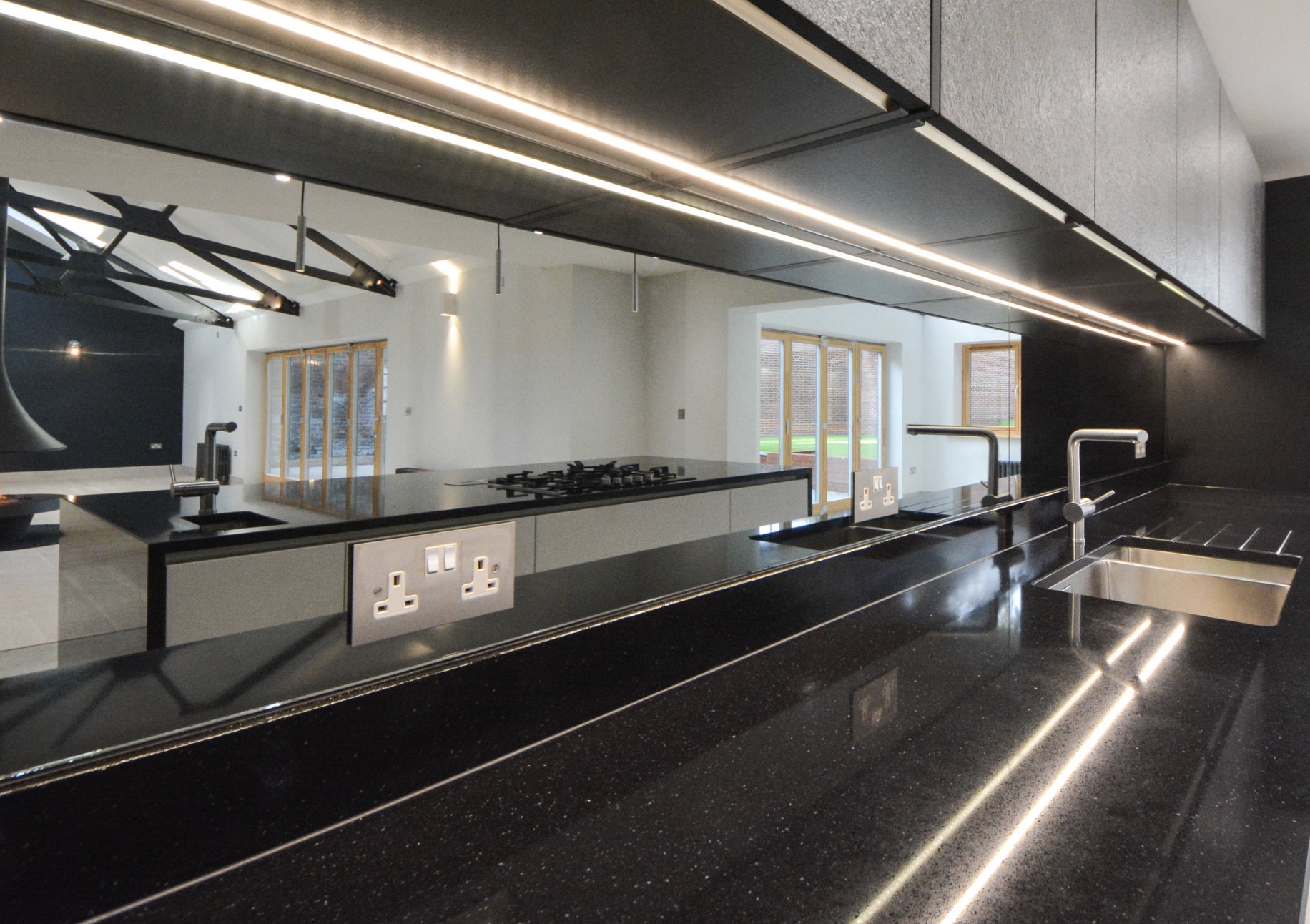 Sleek, minimalist kitchen, MillChris Developments LTD
Pets and odours...
Just because you love your pets doesn't mean everyone else does! Ask a family member or friend to look after them for the day. Your pet may be well presented but any unnecessary odour can stick in a buyer's mind. Ensure your bins are empty and fresh, try not to eat anything that leaves a lingering smell the night before and, weather permitting, have a fresh airflow to the property.
Make their experience memorable...
Think about the things you enjoy... you remember them for a reason and share stories with your friends. If your potential buyer enjoys their visit, they'll want to return and you'll increase you chances of selling your home!
Are you looking to sell or rent your property? Get Your Free Valuation in Seconds