06 Aug 2019
Broadstairs Folk Week 2019 Lineup
Broadstairs Folk Week's 2019 event is just around the corner and we couldn't be more excited to bring you the lineup.
Along with the action-packed schedule you will find plenty to see and do in Broadstairs during the week-long event; from paid entry acts, daily entertainment across the town, handmade goods in the creative tents, workshops, pub gigs and more.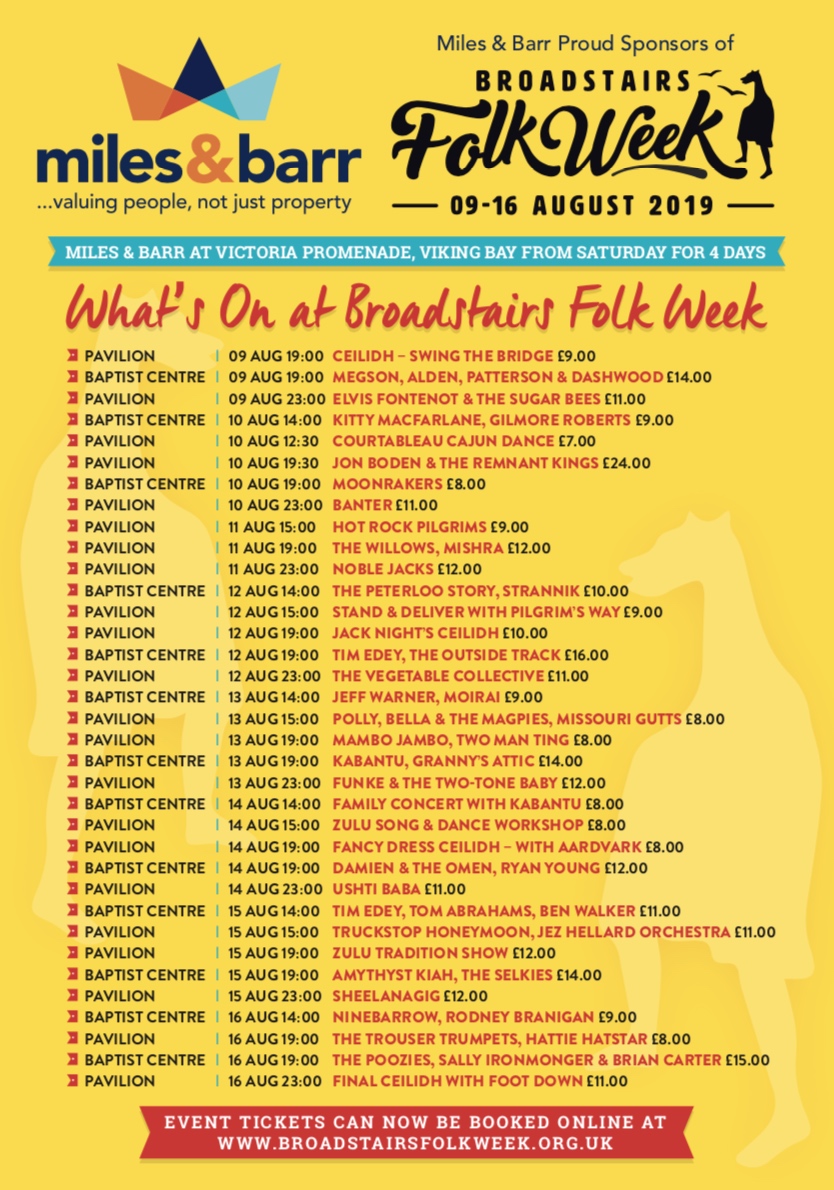 We are delighted to be in our 12th year of sponsorship and will be in our usual spot by the lift on Victoria Promenade for four of the days.
Instant Property Valuation
What's yours worth? An up-to-date valuation of your property is the first step to finding your dream home!