Are you Buyer & Seller ready?
BEING Buyer READY MEANS YOU...
Get to know about new instructions as a priority

Get taken more seriously by homeowners when offering on properties

Put yourself ahead of the competition if there is a lot of interest on the same house

Give yourself the best chance to get your offer agreed

Save weeks off the transaction time

Reduce the risk of losing the property you want to buy
BEING Seller READY MEANS YOU...
Don't get any nasty conveyancing surprises about the property you are selling

Save weeks off the transaction time

Make your property more attractive to the best buyers

Reduce the risk of losing a buyer

Reduce the risk of losing a property you want to buy
There is nothing more annoying than long delays when buying or selling a property. Prolonged sales are often one of the main reasons why sales fall through and, the frustrating thing is, a lot of these delays can be easily avoided by making sure you are what is known as 'buyer or seller ready'.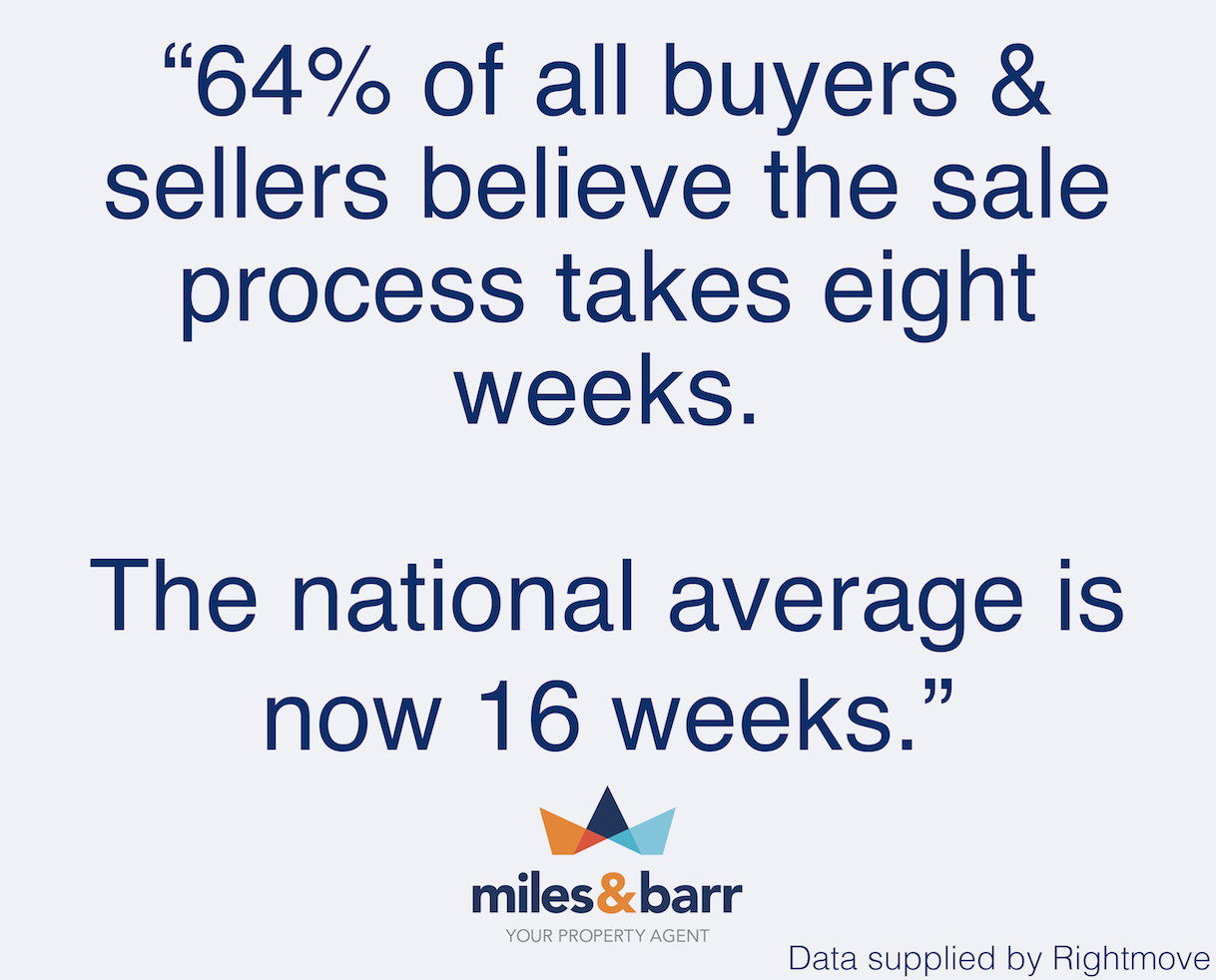 According to Rightmove's recent statistics, sales in this country now take on average 16 weeks to go through, which is in stark contrast to what people believe the process should take – 64% of people surveyed believed the sales process took 8 weeks! That's a lot of difference between people's expectations and what is reality.
So how can you ensure you are buyer and/or seller ready to avoid delays, cut down transaction times and put yourself in the best position to get the sale or purchase you really want?
INSTRUCT A SOLICITOR EARLY:
In the past people used to wait until they had offered on a property or found a buyer for their home before thinking of a solicitor... now things have changed.
Did you know you can shave off anything up to five weeks of the transaction time by instructing a solicitor prior to finding a property to buy or accepting an offer on your home?
Instructing a good solicitors firm is one of the important aspects of moving home. Their efficiency can reduce or increase the number of weeks your moving process takes. Most movers have lots of questions for solicitors during the process, so you must ensure who you instruct is on the ball and available to talk to.
Our recommended solicitor firms have an average sale transaction time of just ten weeks, which is six weeks less than the national average and they understand the advantage of having clients' buyer or seller ready... as a result they offer a no sale, no fee policy to set up your file so you are ready to go when required!
If you would like to speak in more detail about our recommended solicitors click here to contact our service standards team.
GET YOUR MORTGAGE IN PLACE:
You should have your mortgage agreed in principle before you even start your search for a new home. Without an agreement in principle you cannot make a serious offer on a property. So, having one will give you the best chance of speeding up the process of making an offer when you find the property you fall in love with.
It also means you don't waste time looking at properties you cannot afford or miss out on ones that you didn't know you could afford!
We have experienced mortgage advisers in all of our branches, who can help break down the entire process and explain to you anything you want to know.
Using one of our experienced mortgage advisers can help you save time and money. Your Miles & Barr adviser is a member of the Mortgage Advice Bureau (MAB), one of the UK's largest financial adivce networks. Their size and expertise allows us to access exclusive deals, many of which you will not find on the high street or through any other mortgage adviser. The number of mortgages available to our advisers is over ten thousand from around 100 different lenders and they continually review the market to esnure we have access to a market leading range.
Put them to the test and get yourself buyer ready!
Are you looking to sell or rent your property? Get Your Free Valuation in Seconds