These home cinemas provide the ultimate viewing experience
These home cinema examples will give you both envy and inspiration to want to create your very own perfect viewing experience.
Choosing the right type and amount of seats is a great starting point, nobody wants to sit on the floor or be fighting for space on the sofa! Choosing seats to suit the space you have available is essential, if you've got generous floorspace then opting for bean bags is an ideal option; they don't have to be overly expensive and can be stored out of the way when not in use.
This cinema room from New Wave AV offers something for the whole family in some style.
How you choose to set up is completely dependant on your style. If you're looking to create a like-for-like experience and really bring the cinema to your home, then opting for single lounging seats could help to create that atmosphere. Hue lighting can help to emulate that soft cinema feel and avoid causing harsh reflections on your screen. Whether you choose to do this with LED strips or spotlights is down to personal choice, cant decide? Why not have both!
CINEAK presents a combination of great seating, hue spotlights and LED strips.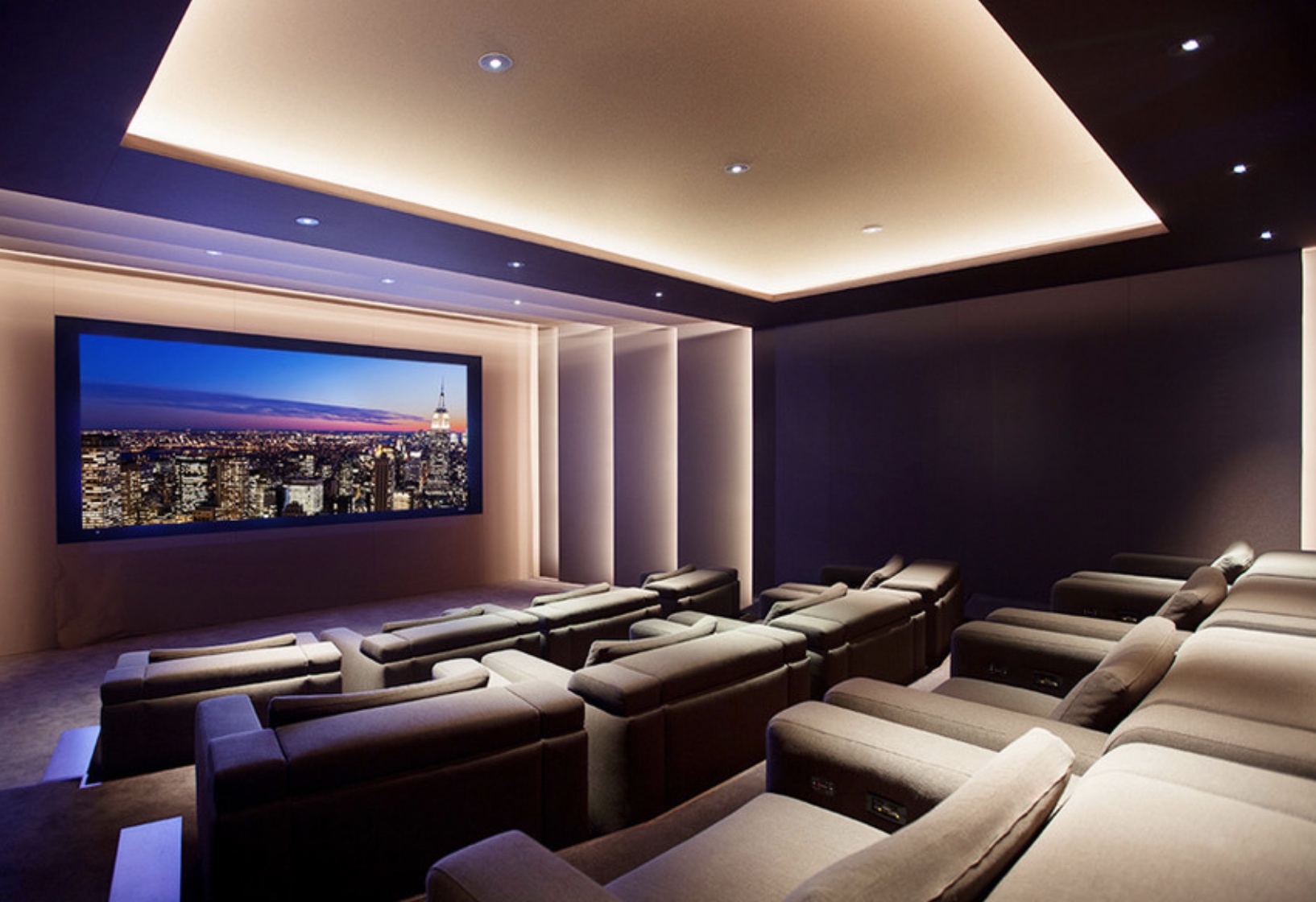 Not content with just installing a home cinema? How about adding a bar too? Though, you'd have to agree with your fellow viewers to ensure there is an intermission, otherwise it would be completely unfair for the designated barman.
Zorzi's bar and cinema combination oozes class.
Would you like to install your own home cinema or do you still enjoy 'going to the pictures'?
Are you looking to sell or rent your property? Get Your Free Valuation in Seconds