Miles & Barr raise over £1,000 for Pilgrims Hospice Margate
Miles & Barr, proud sponsors of Broadstairs Folk Week raised £1,081.93 for Pilgrims Hospices.
We're delighted to announce that this year we raised £1,081.93 for Pilgrims Hospices from our Miles & Barr Big Raffle and collection tins at Broadstairs Folk Week.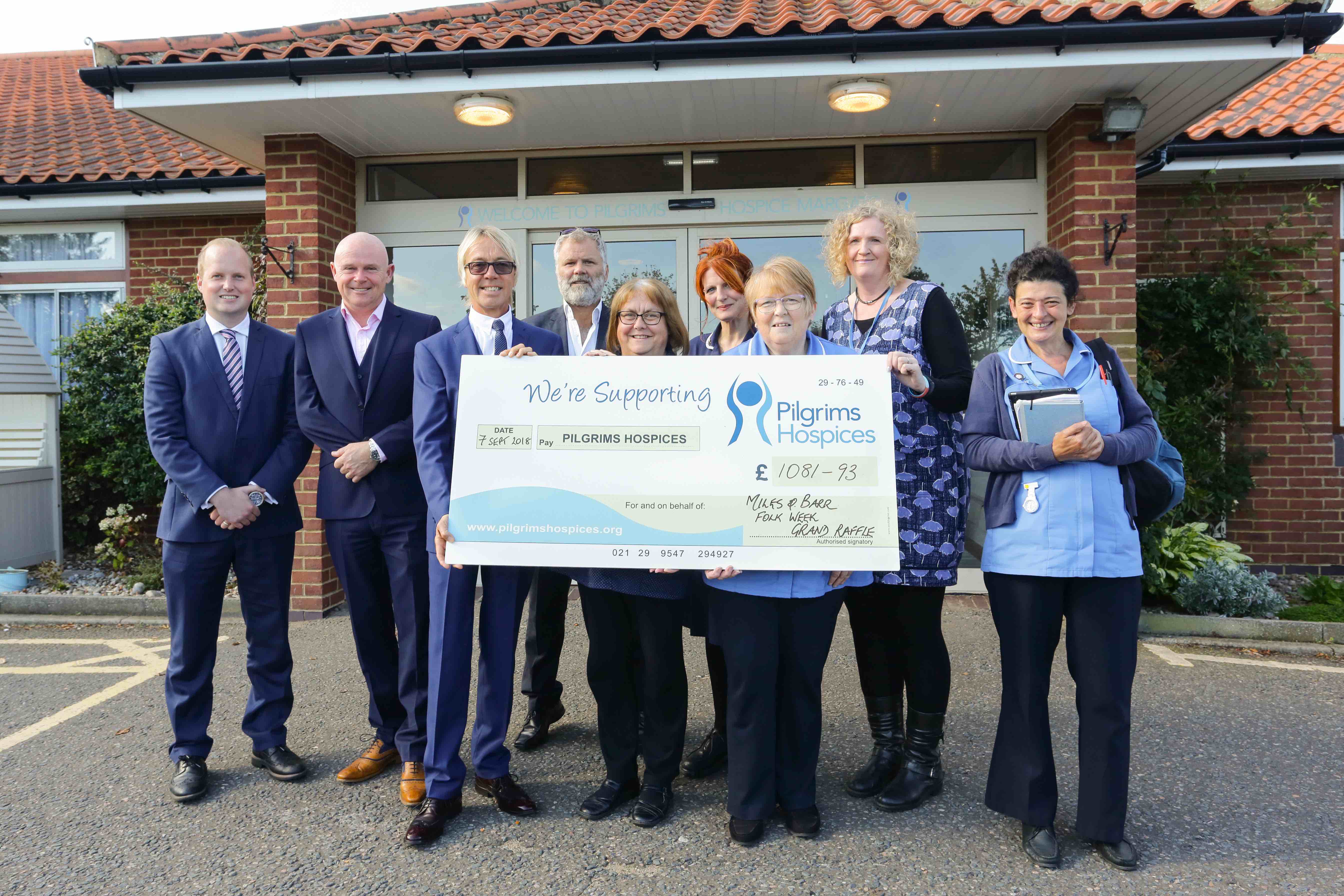 A massive thank you to all who donated and gave such great support to this worthy cause and a special thanks to the Broadstairs Business Club who donated so many amazing prizes.
Stuart Barr, Steve Cort, Dan Woodward and Nigel Pope presented the cheque to Caroline Dixon and the wonderful Pilgrims Hospices team.
...
We had loads of Miles & Barr friends come and see us and join in helping to make this a special week so once again, thank you all!
Are you looking to sell or rent your property? Get Your Free Valuation in Seconds