Miles & Barr: Top Tips for a Quick Move
There is nothing more frustrating than an extended moving process, especially when it can be avoided. While you may be thinking there are a million-and-one things to consider, we have some pretty straightforward top tips to get you moving quicker. Find out how you can save time and money.
Instruct your solicitors Early:
Instructing the right solicitors is one of the most important aspects of moving home. Their efficiency can reduce or increase the number of weeks your moving process takes. Most movers have lots of questions for solicitors during the process, so you must ensure who you instruct is on the ball.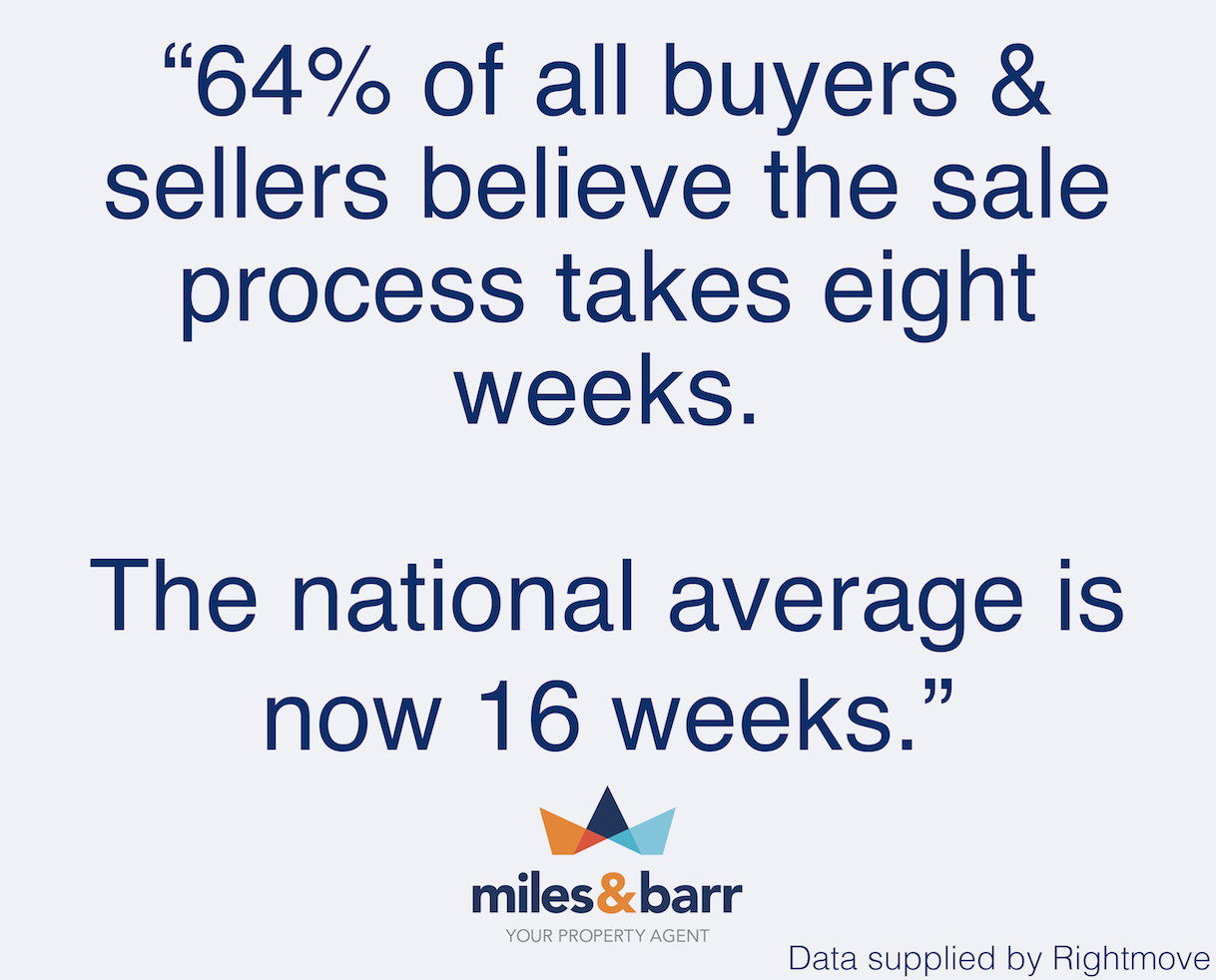 Our recommended solicitors average ten weeks to get your in your new home, which is six weeks less than the national average. 64% of all buyers and sellers believe the process only takes eight weeks. So our recommended solicitors not only better the average but their service is on a 'no sale, no fee' basis. If you want to find out more about how we can help, click the link below.

Get your mortgage in place:
You should have your mortgage agreed in principle before you even start your search for a new home. Without an agreement in principle you cannot make an offer on a property. So having one will give you the best chance of speeding up the process of making an offer when you find the property you fall in love with. We have experienced mortgage advisers in all of our branches, who can help breakdown the entire process and explain to you anything you want to know.
Using one of our experienced mortgage advisers can help you save time. Your Miles & Barr adviser is a member of the Mortgage Advice Bureau (MAB), one of the UK's largest financial advice networks. Their size and expertise allows us to access exclusive deals, many of which you will not find on the high street or through any other mortgage adviser. The number of mortgages available to our advisers is over ten thousand from around 100 different lenders and they continually review the market to ensure we have access to a market leading range. Put them to the test!
Be efficient and organised:
Take care of any paperwork you have as soon as you receive it. If you're unsure of anything, our sales progressors will be on hand to help. Make sure you ask your solicitors any questions you have regarding searches and surveys on the property – our recommended solicitors have an exceptionally good reputation.
Do your research:
Doing your research early on can save you plenty of time – whether that's in relation to removal companies, having a clear out of things you no longer need or understanding how the process of moving home works. Remember, we are on hand to help at every stage of the process and there is no such thing as a stupid question!
Are you looking to sell or rent your property? Get Your Free Valuation in Seconds