Whitstable Oyster Festival 2017
We're proud to be sponsoring Whitatable Oyster Festival once again!
This year's event will run from Saturday 22nd until Monday 24th of July – be sure to keep an eye out for our banners and flags! You'll also be able to get your hands on a free beach ball!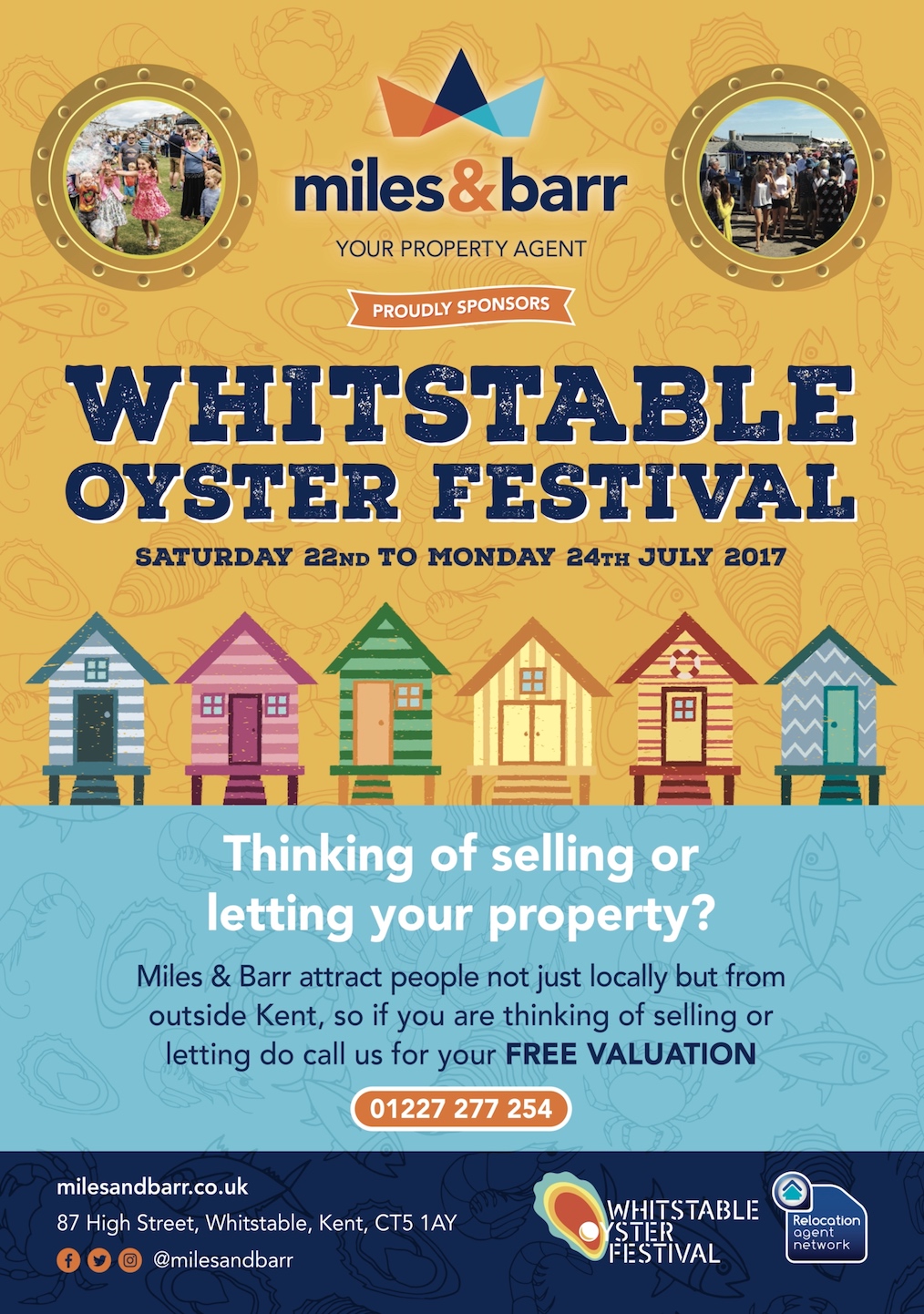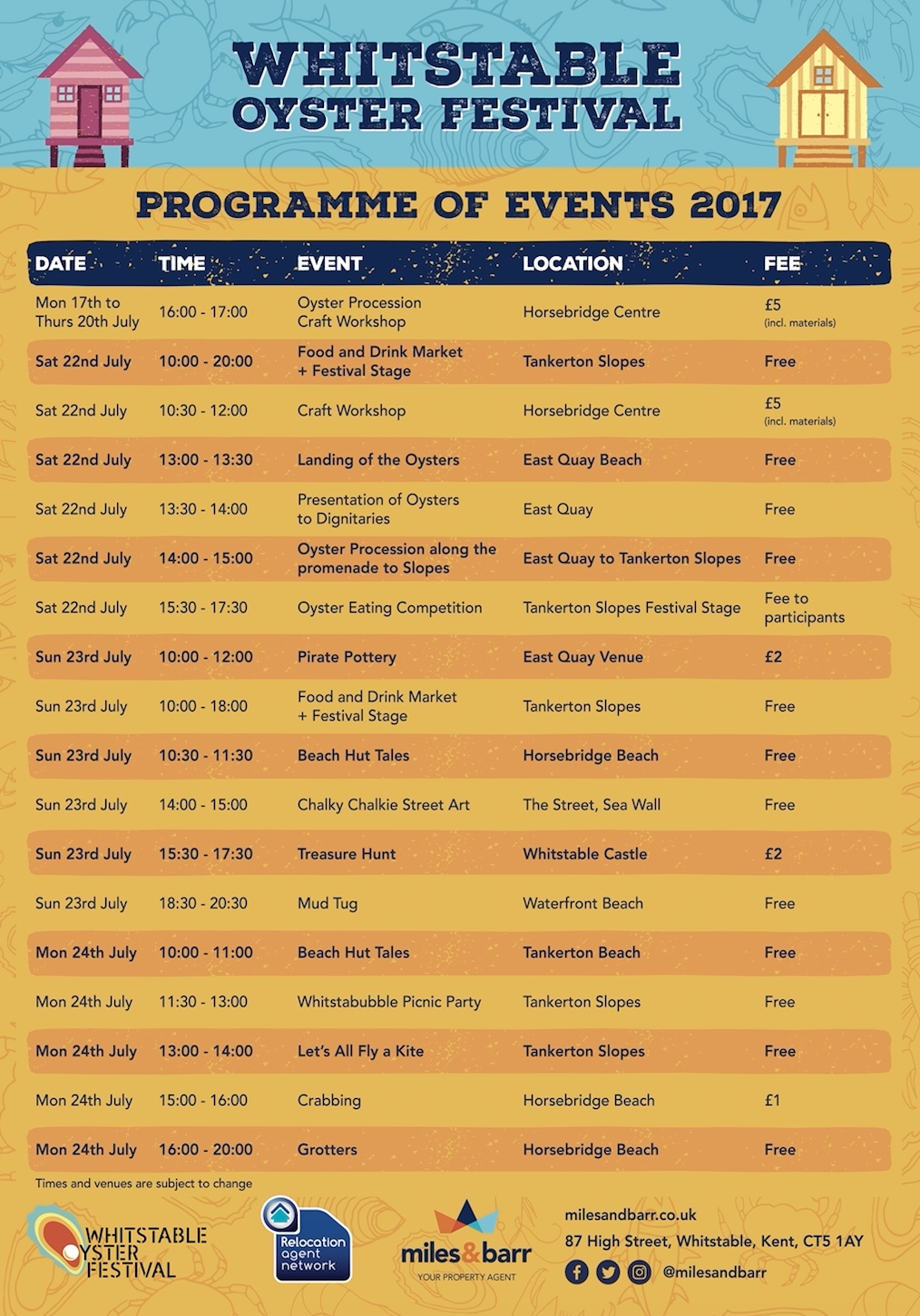 Are you looking to sell or rent your property? Get Your Free Valuation in Seconds