The bathroom deserves to be updated and refreshed moreso than any other room in your home, but it is commonly overlooked. The feeling your bathroom can give you will no doubt have an impact on your day, so why not make into a stylish room you love. Take a look at some bathroom budget hacks to give yours a new lease of life without having to completely redecorate and run up huge costs...
Statement colour...
Adding a splash of your favourite colour to your bathroom will bring it to life without costing you a huge amount. This can be done with a feature wall and matching accessories. It's an easy thing to change too, so it won't cause you a headache.
Mix & match...
The bathroom is one of the few rooms in your home where you don't having to worry about things matching. With that in mind you can go for an unusual approach, statement furinture like an old wooden chair or ladders as towel racks work really well and provide a different feel. You can also use things like old photos or artwork on the wall that you don't have a place for in other rooms.
New towels...
There's nothing quite like a soft new towel. If your bathroom is feeling a bit tired then treat yourself to a set of new towels and face cloths. They don't cost the earth and you can't put a price on something you use everyday.
Upcycle what you've already got...
Have a look around your home for things you've already got and think about how they can be put to better use in the bathroom. They'll give both the room and the product a new lease of life. Even something like an old wicker basket can offer multiple purposes, like storing your toiletries or act as a washing basket.
Change your handles...
Chances are your bathroom has plenty of handles, doors, drawers and cabinets can easy be changed up with a new handle. The beauty of the bathroom is they don't have to match or can be part of a theme.
New shower curtain...
If you've got the need for a shower curtain you'll know just how much of an impact it plays on the room. You don't have to just go for a plain or neutral colour, why not go bold or with a pattern and use it as a feature of the bathroom. If you're not aiming for the statement approach then simply replace your worn curtain for a new one to freshen things up.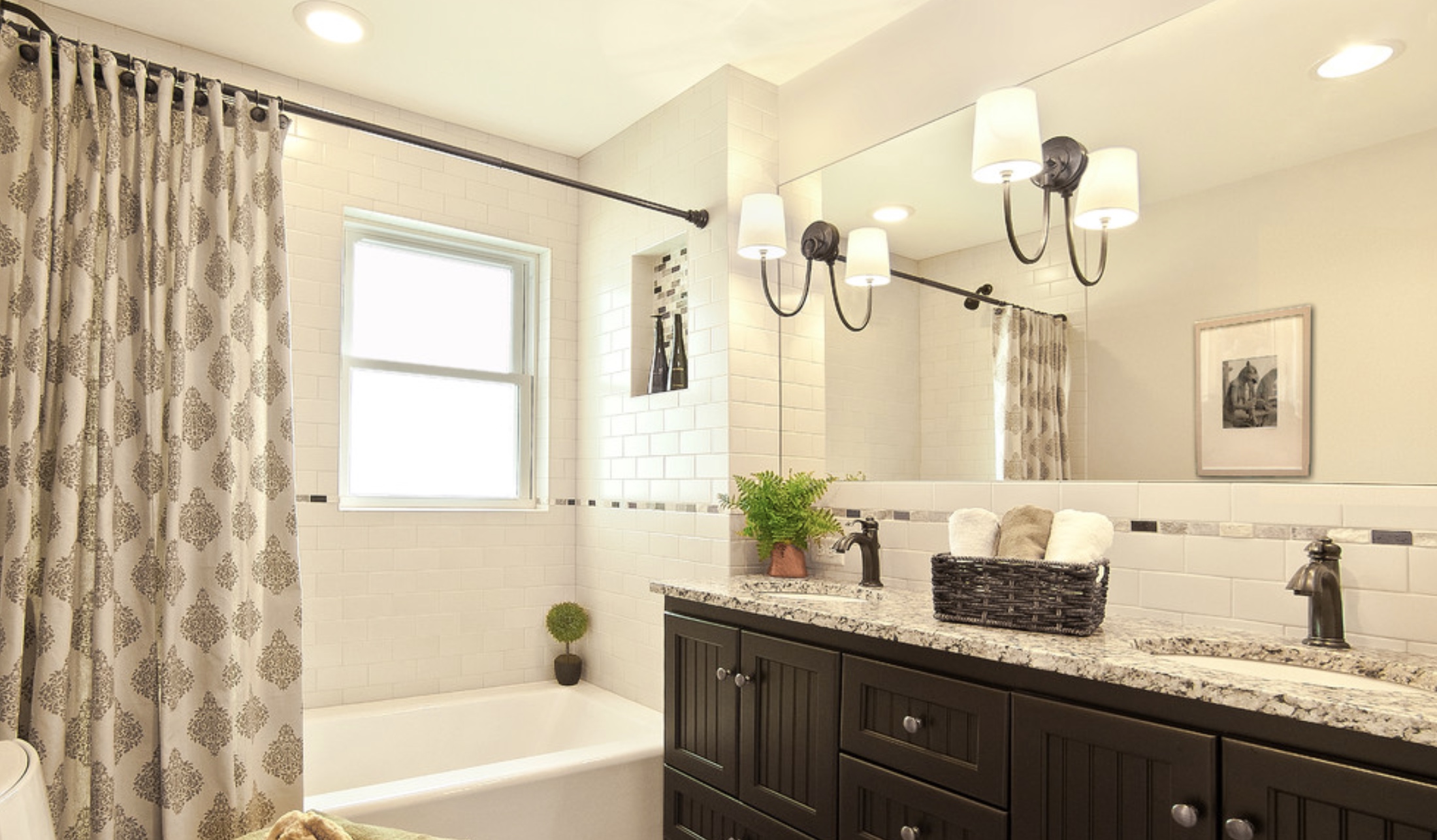 Creative displays...
You will probably find yourself always looking for a home for things in the bathroom. Everything has a place and is often hidden away, but that doesn't need to be the case. There are plenty of ways for creatively displaying your everyday items. Crates and tins offer something a bit more eye-catching, while acting as a practical storage solution.
Are you looking to sell or rent your property? Get Your Free Valuation in Seconds