23 Mar 2021
Buying a house checklist
On average, from the start of the property search through to completion, it takes 18 weeks.
Understanding each step and preparing ahead of time can help your sale progress slightly faster and it better equips you for any unexpected challenges.


In this guide, we'll talk you through each step of the process, what to expect and we will give you expert tips and advice for navigating through the processes of buying a house
Looking for a property
Research suggests that 98% of house hunters start their search online and that 1% of all internet traffic is property related.
There are plenty of popular property websites that most estate agents are signed up to including Rightmove, Zoopla and Boomin, and you'll find our properties listed on these sites too.
The property market is fast-paced, and you have to be on your toes if you want to snap up your dream property. One way to help this is by setting up property alerts. You can set up alerts based on the type of property you're looking for. Your budget can dictate this, the number of beds you want or the location. As soon as a new property is listed that meets your criteria, you'll get a notification or email. Build a close relationship with your estate agent too because as soon as they have appropriate new listings, they will share these with you as well.
Of course, if you're relocating this can add an extra hurdle to the process as viewing properties becomes more complex. We're part of the National Relocation Agent Network of estate agents and specialise in helping people move to East Kent. Working with an agent, like us, from this network makes the difficulties easier, especially when Miles & Barr has 3D-tour technology so you can walk through properties online before visiting your shortlist.
If you're selling a property, now is the time to instruct a solicitor. This might seem early, but it gives you time to get as much paperwork done as possible, speeding up the completion process.
Viewing a property
Because of the pandemic, many properties now have virtual tours that go one step further than videos and let you 'walk' around the property. This gives you a better feel for the property beyond images, saving you time and narrowing down your options.
Many of our properties have 3D walkthroughs. To use it, just click on the 'video tour' tab on the listing page.
We also have i-Packs which are like mini websites for every property we list. You can see the complete property details, questionnaires about fixtures and fittings, Land Registry details, market intelligence, local area info, EPC information and warranties. It's all the information you want to know ahead of booking a viewing and progressing a sale.
While 3D walkthroughs help you narrow down your shortlist, they can't help you with the details.
When you view a property, it's essential to take your time. Research shows that the longer you spend viewing a property, the more likely you will secure it.
If you can, you should also view the property more than once at different times of the day.
You also need to approach the viewing in an almost systematic way. Create a checklist to act as a reminder as you go around the property.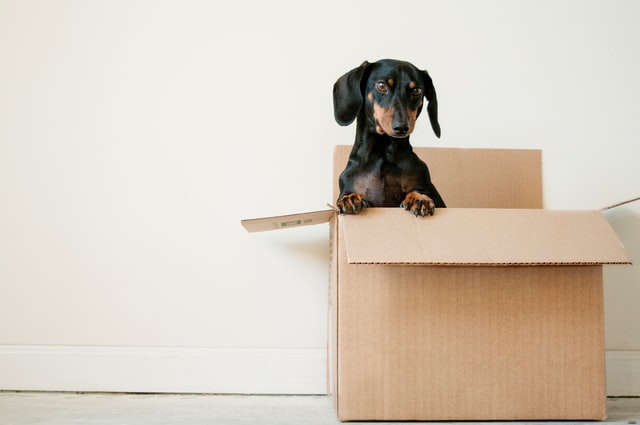 Here's an example to get you started:
The exterior
Have they made improvements to the roof, windows or doors?
Can you see yourself relaxing in the garden or outdoor space?
What direction does the outdoor space face?
Does it have off-road or on-street parking?
Each room
Does the property have original features?
Can you picture yourself living there?
Does the property have double-glazing?
Alongside the checklist, you should also ask the agent or owner key questions that will help you better understand the property.
Making an offer on a property
Once you've found your dream property, it's time to make an offer.
You do this through your estate agent, and they legally have to pass on any offer you make.
To get an idea of the best offer to make, ask your agent. will give you a good understanding of what the property is genuinely worth.
You should also think about the position you're in. If you're a first-time buyer or not part of a chain, then let your agent know as this can form part of your offer presented.
At this point, get your documents ready too. Sort out a mortgage in principle which, can help give you a slight edge if there are multiple interested parties. Our agents are there to help you present the best offer to the seller so do speak with them about the next steps to be taken. Speak to one of our advisors today, book an appointment.


After the offer is accepted
This is where things start to pick up apace.
1 week after the offer is accepted
Your solicitor or conveyancer will be in touch with the seller's solicitor. They request a pack that will check that the basic information is correct, proof of ownership and query what's included in the sale.
Searches are requested.
3 - 5 weeks after the offer is accepted
Your searches can take up to a fortnight to come back, sometimes more if demand is high. If you are purchasing a home that has an i-PACK then the search element of conveyancing will move faster, shaving weeks potentially off your completion time.
The searches are reviewed against the information you already know about the property. Based on the results, additional enquiries are made. This can take a few weeks, depending on the volume of enquiries and how quickly the seller responds.
You might not know the specific nature of the enquiries until your solicitor has a response.
5 - 8 weeks after the offer is accepted
At this point, a lot goes on in the background with solicitors requesting and submitting relevant paperwork.
If they don't already, they should have a copy of your mortgage paperwork.
They'll make any necessary changes to the contract and will submit it to the vendor's solicitor for agreement.
They'll also talk you through the results of your searches, checking that you're happy to proceed.
9 - 10 weeks after the offer is accepted
Your solicitor will give you all the information they know about the property (called a Report on Title) and talk you through what they know.
You will have to transfer the deposit funds.
If you're still happy with everything, it's time to sign the contract. Your solicitor will agree on an exchange date and completion date for both parties.
Once dates are agreed to, contracts are exchanged.
11 -12+ weeks after the offer is accepted
Now you need to get your admin in order and arrange movers, sort out insurance, and all the other utilities.
On the day of completion, mortgage funds are transferred to the vendor's solicitor, and you can pick up your keys!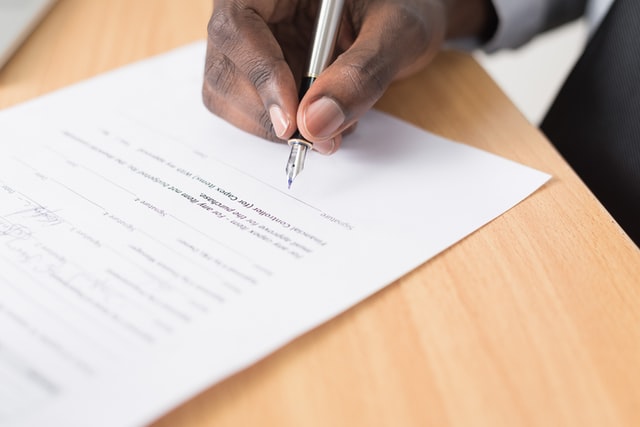 If you have any more questions about the buying process, our team are on hand to help. In the meantime, take a look at our latest properties for sale.

Instant Property Valuation
What's yours worth? An up-to-date valuation of your property is the first step to finding your dream home!